Director dealings: Essensys CEO lowers stake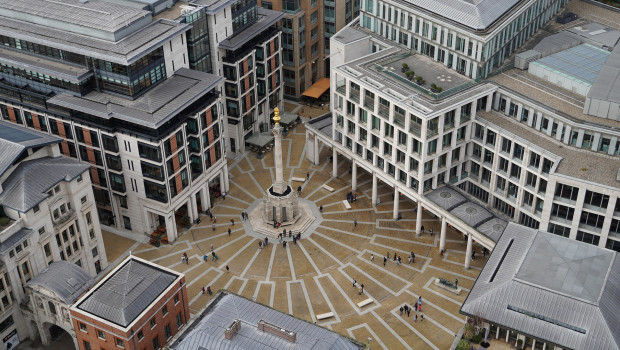 Essensys revealed on Tuesday that chief executive Mark Furness had disposed of 2.21m ordinary shares as part of a placing.
Furness, who also founded the firm, sold the shares at an average price of 285.0p each, for a total value of £6.32m.
Back in February, Essensys said it had delivered a "robust performance" in the first half of the year, with revenue in line with management expectations at £10.6m.
Essensys said that despite the continued impact of Covid-19, its US business had grown "strongly", with interim recurring revenues increasing 18% to £4.42m, and stated that its UK business had also continued to "prove its resilience".
As of 1630 BST, Essensys shares were up 0.33% at 301.0p.
Top Director Buys
Finsbury Growth & Income Trust (FGT)
Director name: Hayes ,Simon
Amount purchased: 7,273 @ 907.00p
Value: £65,966.11

Inspiration Healthcare Group (IHC)
Director name: Shanahan,Liz
Amount purchased: 35,000 @ 114.00p
Value: £39,900.00

Aex Gold Inc. Npv (di) (AEXG)
Director name: Neuhauser,David Loren
Amount purchased: 65,500 @ $0.55
Value: $29,706.44

Thruvision Group (THRU)
Director name: Amos,Richard
Amount purchased: 100,000 @ 24.56p
Value: £24,560.00

Aex Gold Inc. Npv (di) (AEXG)
Director name: Neuhauser,David Loren
Amount purchased: 47,800 @ $0.55
Value: $21,678.90

Ediston Property Investment Company (EPIC)
Director name: Hill,William
Amount purchased: 13,672 @ 72.67p
Value: £9,934.99

Northcoders Group (CODE)
Director name: Lindsay ,Sandra (Sandy)
Amount purchased: 5,000 @ 180.00p
Value: £9,000.00

Aex Gold Inc. Npv (di) (AEXG)
Director name: Neuhauser,David Loren
Amount purchased: 15,000 @ $0.52
Value: $6,431.93

Rotala (ROL)
Director name: Dunn,Simon Lee
Amount purchased: 18,000 @ 29.20p
Value: £5,256.00

Renold (RNO)
Director name: Haughey,Jim
Amount purchased: 19,500 @ 20.60p
Value: £4,017.00

Igas Energy (IGAS)
Director name: Bowler,Stephen
Amount purchased: 2,686 @ 16.75p
Value: £449.91

Spirent Communications (SPT)
Director name: Bell,Paula
Amount purchased: 48 @ 260.80p
Value: £125.18

Renold (RNO)
Director name: Haughey,Jim
Amount purchased: 500 @ 21.25p
Value: £106.25


Top Director Sells
Essensys (ESYS)
Director name: Furness,Mark
Amount sold: 2,219,563 @ 285.00p
Value: £6,325,754.34

Homeserve (HSV)
Director name: Rusin,Tom
Amount sold: 16,307 @ 957.50p
Value: £156,139.52

Homeserve (HSV)
Director name: Bower,David
Amount sold: 8,730 @ 957.50p
Value: £83,589.75

Inspiration Healthcare Group (IHC)
Director name: Campbell,Neil
Amount sold: 35,000 @ 113.00p
Value: £39,550.00

Cropper (james) (CRPR)
Director name: Thompson,Martin
Amount sold: 850 @ 1,350.00p
Value: £11,475.00