Director dealings: Eckoh director raises stake via Scawton interest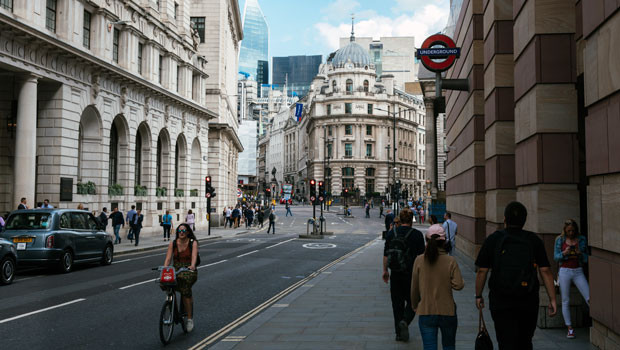 Eckoh revealed on Friday that non-executive director David Coghlan had acquired 50,000 ordinary shares in the AIM-listed secure payment technology provider.
Coghlan, who purchased the shares via his interest in Scawton Limited, snapped up the shares at an average price of 35.25p each, for a total value of £44,062.50.
Following the transaction, Coghlann's beneficial interest comes to 325,000 ordinary Eckoh shares, representing approximately 0.11% of the company's issued share capital.
As of 1620 BST, Eckoh shares were down 4.11% at 35.0p.
Reporting by Iain Gilbert at Sharecast.com
Top Director Buys
Mcbride (MCB)
Director name: Strickland,Mark
Amount purchased: 50,000 @ 2,690.00p
Value: £1,344,999.98

London Stock Exchange Group (LSEG)
Director name: Brand,Martin
Amount purchased: 11,905 @ 7,823.35p
Value: £931,369.79

Polar Capital Holdings (POLR)
Director name: Ross ,Andrew
Amount purchased: 70,000 @ 456.00p
Value: £319,200.00

Conduit Holdings Limited Com Shs (di) (CRE)
Director name: Carvey,Trevor
Amount purchased: 10,000 @ 486.50p
Value: £48,650.00

Bhp Group Limited Npv (di) (BHP)
Director name: Goldberg,Gary
Amount purchased: 2,000 @ $29.19
Value: $48,133.83

Eckoh (ECK)
Director name: Coghlan,David
Amount purchased: 125,000 @ 35.25p
Value: £44,062.50

Team17 Group (TM17)
Director name: Crawford ,Mark
Amount purchased: 6,622 @ 377.50p
Value: £24,998.05

India Capital Growth Fund Ltd. (IGC)
Director name: Timberlake,Nick
Amount purchased: 20,000 @ 119.25p
Value: £23,850.00

Keywords Studios (KWS)
Director name: Ginman-Jones,Charlotta
Amount purchased: 700 @ 2,880.00p
Value: £20,160.00

Holders Technology (HDT)
Director name: Blaisdell,Victoria
Amount purchased: 27,735 @ 72.10p
Value: £19,996.94

Seeing Machines Ltd. Npv (di) (SEE)
Director name: Brown,Michael
Amount purchased: 300,000 @ 5.70p
Value: £17,100.00

Totally (TLY)
Director name: Holt,Robert (Bob)
Amount purchased: 100,190 @ 16.00p
Value: £16,030.40

Seeing Machines Ltd. Npv (di) (SEE)
Director name: Brown,Michael
Amount purchased: 250,000 @ 5.70p
Value: £14,250.00

Seeing Machines Ltd. Npv (di) (SEE)
Director name: Brown,Michael
Amount purchased: 250,000 @ 5.68p
Value: £14,200.00

Seeing Machines Ltd. Npv (di) (SEE)
Director name: Brown,Michael
Amount purchased: 250,000 @ 5.65p
Value: £14,125.00

Foxtons Group (FOXT)
Director name: Rich CBE,Nigel
Amount purchased: 31,092 @ 40.00p
Value: £12,436.80

Sylvania Platinum Ltd (di) (SLP)
Director name: Carr,Eileen
Amount purchased: 13,811 @ 89.00p
Value: £12,291.79

India Capital Growth Fund Ltd. (IGC)
Director name: Timberlake,Nick
Amount purchased: 10,000 @ 119.25p
Value: £11,925.00

Audioboom Group (BOOM)
Director name: Tobin,Michael
Amount purchased: 1,900 @ 415.00p
Value: £7,885.00

Glantus Holdings (GLAN)
Director name: Smith ,Diane Elizabeth Gray-
Amount purchased: 100,000 @ 7.00p
Value: £7,000.00

Unicorn Mineral Resources Eur0.01 (cdi) (UMR)
Director name: Legge,Antony
Amount purchased: 100,000 @ 6.50p
Value: £6,500.00

Springfield Properties (SPR)
Director name: Smith ,Innes
Amount purchased: 6,246 @ 80.00p
Value: £4,996.80

Springfield Properties (SPR)
Director name: Smith ,Innes
Amount purchased: 6,489 @ 77.00p
Value: £4,996.53

Natwest Group (NWG)
Director name: Davies,Howard
Amount purchased: 3,853 @ 107.69p
Value: £4,149.30

Natwest Group (NWG)
Director name: Jetha,Yasmin
Amount purchased: 1,053 @ 267.10p
Value: £2,812.56

Natwest Group (NWG)
Director name: Seligman,Mark
Amount purchased: 1,053 @ 267.10p
Value: £2,812.56

Natwest Group (NWG)
Director name: Wilson,Lena
Amount purchased: 1,014 @ 267.10p
Value: £2,708.39

Natwest Group (NWG)
Director name: Flynn,Patrick
Amount purchased: 1,014 @ 267.10p
Value: £2,708.39

Natwest Group (NWG)
Director name: Donnelly,Roisin
Amount purchased: 1,014 @ 267.10p
Value: £2,708.39

Natwest Group (NWG)
Director name: Dangeard,Frank
Amount purchased: 1,014 @ 267.10p
Value: £2,708.39

Arkle Resources (cdi) (ARK)
Director name: Cockbill,David
Amount purchased: 240,964 @ 0.56p
Value: £1,354.22


Top Director Sells
Coca-cola Hbc Ag (cdi) (CCH)
Director name: Bogdanovic,Zoran
Amount sold: 35,000 @ 2,230.00p
Value: £780,499.97

Polar Capital Holdings (POLR)
Director name: Ross ,Andrew
Amount sold: 70,000 @ 456.00p
Value: £319,200.00

Drax Group (DRX)
Director name: Gardiner,Will
Amount sold: 44,120 @ 529.43p
Value: £233,584.52

Drax Group (DRX)
Director name: Skelton ,Andy
Amount sold: 26,834 @ 529.43p
Value: £142,067.25

Wheaton Precious Metals Corp.npv (cdi) (WPM)
Director name: Gosselin,Chantal
Amount sold: 3,000 @ $65.69
Value: $116,597.71

Keywords Studios (KWS)
Director name: Ginman-Jones,Charlotta
Amount sold: 700 @ 2,880.00p
Value: £20,160.00

Holders Technology (HDT)
Director name: Blaisdell,Victoria
Amount sold: 27,793 @ 72.00p
Value: £20,010.96

Sylvania Platinum Ltd (di) (SLP)
Director name: Carr,Eileen
Amount sold: 13,811 @ 89.00p
Value: £12,291.79

Springfield Properties (SPR)
Director name: Smith ,Innes
Amount sold: 12,978 @ 77.00p
Value: £9,993.06

Arkle Resources (cdi) (ARK)
Director name: Cockbill,David
Amount sold: 240,964 @ 0.55p
Value: £1,325.30