Director dealings: Bonhill CEO makes share purchase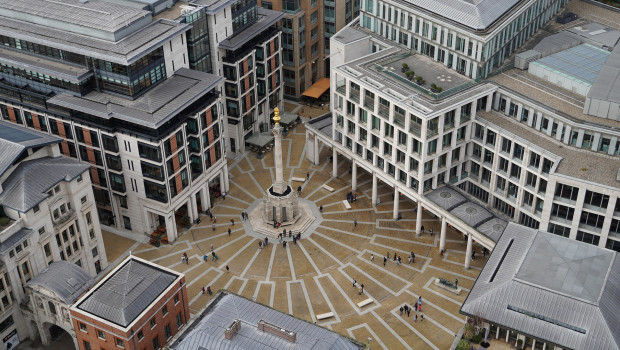 Bonhill Group revealed on Wednesday that chief executive Simon Stilwell had purchased 74,500 ordinary shares in the AIM-listed business-to-business media firm.
Stilwell, the former Liberum CEO, bought 67,000 ordinary shares at an average price of 40p each, for a total value of £26,8000 and then, in a separate transaction, snapped up a further 7,500 shares at 37.69p each for a total of £2,826.75.
Bonhill Group tumbled on Wednesday after it warned that its 2019 results "will not reach the levels previously anticipated".
Bonhill said full-year revenues would be flat due to "challenging" conditions in the UK and Hong Kong, while earnings before interest, tax, depreciation and amortisation for the year looked set to be me "materially" below expectations at £2.5m following "significant" investments.
As of 1640 GMT, Bonhill shares were down 25.78% at 39.15p.
Top Director Buys
Hiscox Limited (di) (HSX)
Director name: Masojada,Bronek E
Amount purchased: 12,500 @ 1,275.59p
Value: £159,448.87

Hiscox Limited (di) (HSX)
Director name: Childs,Roberts S
Amount purchased: 10,000 @ 1,275.96p
Value: £127,595.61

Hiscox Limited (di) (HSX)
Director name: Foulger,Caroline
Amount purchased: 5,000 @ 1,274.29p
Value: £63,714.27

Hiscox Limited (di) (HSX)
Director name: Hussain,Hamayou Akbar
Amount purchased: 4,000 @ 1,267.12p
Value: £50,684.72

Bonhill Group (BONH)
Director name: Stilwell,Simon
Amount purchased: 67,000 @ 40.00p
Value: £26,800.00

Banco Santander S.a. (BNC)
Director name: Akbari,Homaira
Amount purchased: 3,000 @ 369.00p
Value: £11,070.00

Banco Santander S.a. (BNC)
Director name: Akbari,Homaira
Amount purchased: 2,000 @ 3.65
Value: 6,403.51

Bonhill Group (BONH)
Director name: Stilwell,Simon
Amount purchased: 7,500 @ 37.69p
Value: £2,826.75

Innovaderma (IDP)
Director name: Bayer,Joe
Amount purchased: 4,660 @ 56.60p
Value: £2,637.56

Schroders (SDR)
Director name: Keers,Richard
Amount purchased: 9 @ 3,153.00p
Value: £283.77

Schroders (SDR)
Director name: Harrison ,Peter
Amount purchased: 8 @ 3,153.00p
Value: £252.24

Jpmorgan Japan Smaller Companies Trust (JPS)
Director name: Henderson,Alexa
Amount purchased: 53 @ 421.50p
Value: £223.40

United Utilities Group (UU.)
Director name: Houlden,Russ
Amount purchased: 22 @ 833.41p
Value: £183.35

United Utilities Group (UU.)
Director name: Mogford,Steven L
Amount purchased: 21 @ 833.41p
Value: £175.02

Rotork (ROR)
Director name: Davis,Jonathan
Amount purchased: 45 @ 336.20p
Value: £151.29

Lloyds Banking Group (LLOY)
Director name: Horta-Osorio,Antonio
Amount purchased: 267 @ 56.28p
Value: £150.27

Rotork (ROR)
Director name: Hostetler,Kevin
Amount purchased: 44 @ 336.20p
Value: £147.93

Lloyds Banking Group (LLOY)
Director name: Colombás ,Juan
Amount purchased: 222 @ 56.28p
Value: £124.94


Top Director Sells
Jardine Matheson Holdings Ltd (singapore Reg) (JAR)
Director name: Keswick,Simon
Amount sold: 29,500 @ $57.17
Value: $1,686,498.97

Smith (ds) (SMDS)
Director name: Baxter,Celia
Amount sold: 150 @ 382.17p
Value: £573.26