Director dealings: Billington Holdings director lowers stake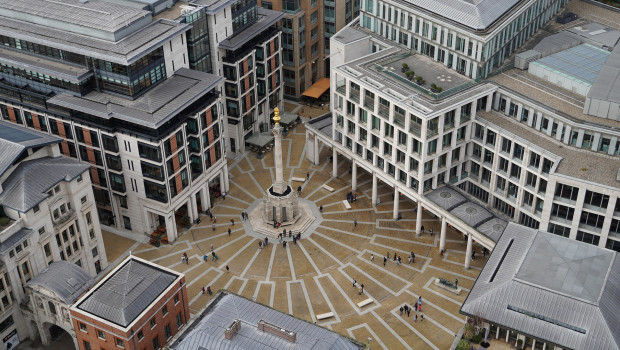 Billington Holdings revealed on Friday that Gutenga Investments, a company connected to non-executive director Alexander Ospelt, had offloaded 100,000 ordinary shares in the AIM-listed construction firm.
Ospelt, who was appointed to Billington's board back in January 2013, sold the shares on Thursday at an average price of 300.0p each, for a total value of £300,000.
Gutenga Investments now holds 5.99m ordinary shares in the company, representing 46.33% of the total number of Billington's issued shares.
As of 1630 GMT, Billington shares were up 1.26% at 322p.
Top Director Buys
Signature Aviation (SIG)
Director name: Rudd,Nigel
Amount purchased: 100,000 @ 324.26p
Value: £324,260.00

Bh Global Ltd. Gbp Shares (BHGG)
Director name: Bunbury,Michael
Amount purchased: 4,000 @ 1,474.60p
Value: £58,984.00

Iqgeo Group (IQG)
Director name: Royde ,Max
Amount purchased: 100,000 @ 53.00p
Value: £53,000.00

Ultra Electronics Holdings (ULE)
Director name: Shook ,Daniel
Amount purchased: 2,500 @ 2,009.50p
Value: £50,237.50

Bankers Inv Trust (BNKR)
Director name: Inglis,Susan
Amount purchased: 5,000 @ 946.00p
Value: £47,300.00

Ra International Group (RAI)
Director name: Bolter,Andrew
Amount purchased: 70,000 @ 34.40p
Value: £24,080.00

Ra International Group (RAI)
Director name: Bolter,Andrew
Amount purchased: 50,000 @ 34.60p
Value: £17,300.00

Ra International Group (RAI)
Director name: Bolter,Andrew
Amount purchased: 50,000 @ 34.40p
Value: £17,200.00

Bankers Inv Trust (BNKR)
Director name: Chillingworth,Julian
Amount purchased: 1,380 @ 943.50p
Value: £13,020.30

Ades International Holding (di) (ADES)
Director name: Farouk ,Mohamed
Amount purchased: 500 @ $11.80
Value: $5,900.00

Ra International Group (RAI)
Director name: Bolter,Andrew
Amount purchased: 15,715 @ 34.60p
Value: £5,437.39

Ades International Holding (di) (ADES)
Director name: Farouk ,Mohamed
Amount purchased: 100 @ $12.10
Value: $1,210.00

Grainger (GRI)
Director name: Gordon,Helen
Amount purchased: 106 @ 280.00p
Value: £296.80

Grainger (GRI)
Director name: Simms,Vanessa
Amount purchased: 106 @ 280.00p
Value: £296.80

Brewin Dolphin Holdings (BRW)
Director name: Nicol ,David Richardson
Amount purchased: 50 @ 337.86p
Value: £168.93

Avon Rubber (AVON)
Director name: Ingrey-Counter,Miles
Amount purchased: 8 @ 1,971.80p
Value: £157.74

Avon Rubber (AVON)
Director name: Keveth,Nick
Amount purchased: 8 @ 1,971.80p
Value: £157.74

Judges Scientific (JDG)
Director name: Ormsby,Bradley Leonard
Amount purchased: 3 @ 5,039.00p
Value: £151.17

Judges Scientific (JDG)
Director name: Cicurel,David
Amount purchased: 3 @ 5,039.00p
Value: £151.17

Judges Scientific (JDG)
Director name: Lavelle,Mark
Amount purchased: 3 @ 5,039.00p
Value: £151.17


Top Director Sells
Billington Holdings (BILN)
Director name: Ospelt ,Alexander
Amount sold: 100,000 @ 300.00p
Value: £300,000.00

Signature Aviation (SIG)
Director name: Rudd,Nigel
Amount sold: 50,000 @ 322.53p
Value: £161,267.05

Signature Aviation (SIG)
Director name: Rudd,Nigel
Amount sold: 50,000 @ 322.53p
Value: £161,267.05

Forterra (FORT)
Director name: Guyatt,Ben
Amount sold: 7,800 @ 289.00p
Value: £22,542.00