Director dealings: Arc Minerals executive makes share purchase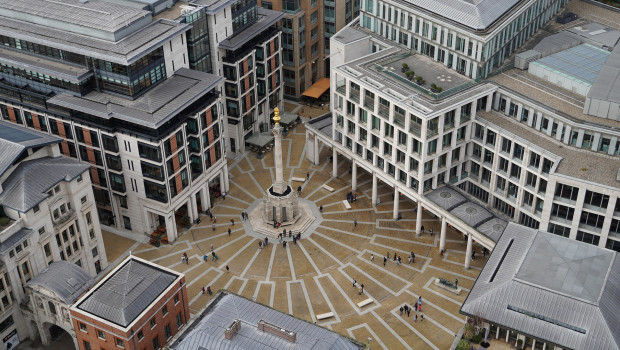 Arc Minerals revealed on Tuesday that finance director Remy Welschinger had acquired 100,000 ordinary shares in the AIM-listed explorer.
Welschinger, who joined Arc Minerals from Deutsche Bank, purchased the shares at an average price of 289.0p each, for a total value of £289,000.
In late June, Arc Minerals announced the start of the second season of exploration activities over the Zamsort and Zaco license areas in north-western Zambia.
Arc said diamond drilling activities would begin over the Fwiji target, where it had already defined the target area through previous exploratory works.
As of 1640 BST, Arc shares had shot up 34.88% to 2.90p.
Top Director Buys
Arc Minerals Limited Npv (di) (ARCM)
Director name: Welschinger,Rémy
Amount purchased: 100,000 @ 289.00p
Value: £289,000.01

Starvest (SVE)
Director name: Baxter,Callum N
Amount purchased: 460,869 @ 11.50p
Value: £52,999.94

Johnson Matthey (JMAT)
Director name: Liu,Xiaozhi
Amount purchased: 2,000 @ 2,066.94p
Value: £41,338.88

Serinus Energy Npv (SENX)
Director name: Auld,Jeffrey
Amount purchased: 236,254 @ 7.41p
Value: £17,499.33

Serinus Energy Npv (SENX)
Director name: Fairclough,Andrew
Amount purchased: 168,753 @ 7.41p
Value: £12,499.53

Jpmorgan Multi-asset Trust (MATE)
Director name: Hansen,Sian
Amount purchased: 11,826 @ 84.03p
Value: £9,937.68

Starvest (SVE)
Director name: Cryan ,Gemma
Amount purchased: 78,228 @ 11.50p
Value: £8,996.22

Barratt Developments (BDEV)
Director name: White,Sharon
Amount purchased: 363 @ 542.11p
Value: £1,967.87

Arden Partners (ARDN)
Director name: Brown,Donald
Amount purchased: 26,470 @ 6.80p
Value: £1,799.96

Alliance Trust (ATST)
Director name: Samuel,Christopher
Amount purchased: 90 @ 805.94p
Value: £725.34

Alliance Trust (ATST)
Director name: Samuel,Christopher
Amount purchased: 55 @ 805.94p
Value: £443.27

Schroders (SDR)
Director name: Keers,Richard
Amount purchased: 10 @ 2,926.12p
Value: £292.61

Schroders (SDR)
Director name: Harrison ,Peter
Amount purchased: 8 @ 2,926.12p
Value: £234.09

Go-ahead Group (GOG)
Director name: Ferguson,Carolyn
Amount purchased: 22 @ 700.79p
Value: £154.17

Nucleus Financial Group (NUC)
Director name: Ferguson,David Ritchie
Amount purchased: 103 @ 147.00p
Value: £151.41

Zotefoams (ZTF)
Director name: Stirling,David
Amount purchased: 42 @ 360.00p
Value: £151.20

Zotefoams (ZTF)
Director name: McGrath ,Gary
Amount purchased: 42 @ 360.00p
Value: £151.20

Superdry (SDRY)
Director name: Gresham ,Nicholas
Amount purchased: 111 @ 135.00p
Value: £149.85

Go-ahead Group (GOG)
Director name: Brown,David
Amount purchased: 21 @ 700.79p
Value: £147.17

Arden Partners (ARDN)
Director name: Clive Reed-Daunter,James (Jim)
Amount purchased: 2,206 @ 0.68p
Value: £15.00


Top Director Sells