Director dealings: Arbuthnot Banking director raises stake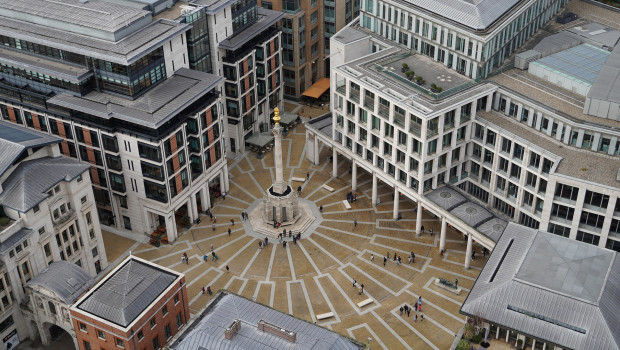 Arbuthnot Banking Group revealed on Thursday that non-executive director Nigel Boardman had acquired 2,078 ordinary shares in the AIM-listed private banking company.
Boardman, who joined Arbuthnot's board back in June 2019, purchased the shares on Wednesday at an average price of 775.0p each, for a total value of £16,104.50.
He now holds a total of 11,348 ordinary shares in the group.
As of 1650 GMT, Arbuthnot shares were up 8.73% at 837.25p.
Top Director Buys
Arbuthnot Banking Group (ARBB)
Director name: Boardman,Nigel
Amount purchased: 2,078 @ 775.00p
Value: £16,104.50

Destiny Pharma (DEST)
Director name: Rodgers,Nick
Amount purchased: 9,000 @ 88.00p
Value: £7,920.00

Tullow Oil (TLW)
Director name: Wood,Les
Amount purchased: 2,945 @ 15.28p
Value: £450.00

Mj Gleeson (GLE)
Director name: Allanson ,Stefan
Amount purchased: 26 @ 765.00p
Value: £198.90

Mj Gleeson (GLE)
Director name: Thomson,James
Amount purchased: 26 @ 765.00p
Value: £198.90

Judges Scientific (JDG)
Director name: Ormsby,Bradley Leonard
Amount purchased: 3 @ 6,356.00p
Value: £190.68

Brewin Dolphin Holdings (BRW)
Director name: Beer,Robin
Amount purchased: 56 @ 303.79p
Value: £170.12

Avon Rubber (AVON)
Director name: Ingrey-Counter,Miles
Amount purchased: 5 @ 3,290.00p
Value: £164.50

Avon Rubber (AVON)
Director name: Keveth,Nick
Amount purchased: 5 @ 3,290.00p
Value: £164.50

Judges Scientific (JDG)
Director name: Cicurel,David
Amount purchased: 2 @ 6,356.00p
Value: £127.12

Judges Scientific (JDG)
Director name: Lavelle,Mark
Amount purchased: 2 @ 6,356.00p
Value: £127.12

Blackrock Greater Europe Inv Trust (BRGE)
Director name: Subacchi ,Paola
Amount purchased: 12 @ 516.00p
Value: £61.92

Blackrock Greater Europe Inv Trust (BRGE)
Director name: Subacchi ,Paola
Amount purchased: 12 @ 513.95p
Value: £61.67


Top Director Sells
Kosmos Energy (di) (KOS)
Director name: Inglis,Andrew G
Amount sold: 75,919 @ $2.36
Value: $147,743.74