Director dealings: Angling Direct CEO makes share purchase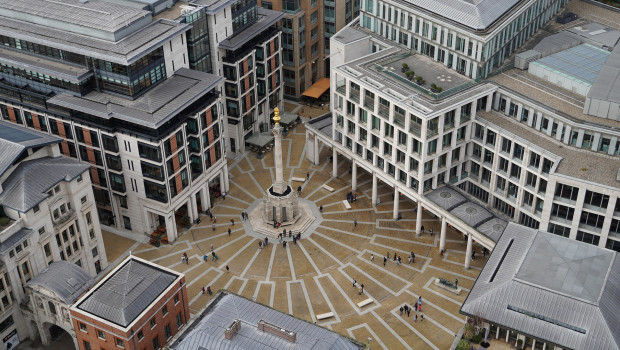 Angling Direct revealed on Wednesday that chief executive And Torrance had acquired 25,000 ordinary shares in the AIM-listed fishing tackle and equipment retailer.
Torrance, who was appointed to the role of CEO in February, purchased the shares at an average price of 85.25p each, for a total value of £21,312.50.
Also in February, Angling Direct said it had successfully maintained "positive sales momentum" in the year ended 31 January and now expects to report a 27% jump in full-year revenues.
Angling Direct said revenues were expected to climb to £67.6m from £53.2m, despite store closures due to the ongoing Covid-19 pandemic.
As of 1620 BST, Angling Direct shares were down 1.16% at 85.0p.
Top Director Buys
Icg-longbow Senior Secured Uk Property Debt Investments Ltd (LBOW)
Director name: Meader,Paul
Amount purchased: 40,000 @ 86.65p
Value: £34,658.60

Angling Direct (ANG)
Director name: Torrance,Andy
Amount purchased: 25,000 @ 85.25p
Value: £21,312.50

Capita (CPI)
Director name: Lowden,David S
Amount purchased: 38,974 @ 41.85p
Value: £16,310.62

Gresham House Energy Storage Fund (GRID)
Director name: Pitt,Cathy
Amount purchased: 8,433 @ 117.90p
Value: £9,942.51

Icg-longbow Senior Secured Uk Property Debt Investments Ltd (LBOW)
Director name: Meader,Paul
Amount purchased: 10,000 @ 86.65p
Value: £8,664.65

Prudential (PRU)
Director name: Wells,Mike
Amount purchased: 12 @ 1,596.26p
Value: £191.55

United Utilities Group (UU.)
Director name: Mogford,Steven L
Amount purchased: 19 @ 973.87p
Value: £185.04

United Utilities Group (UU.)
Director name: Aspin,Phil
Amount purchased: 19 @ 973.87p
Value: £185.04

Prudential (PRU)
Director name: FitzPatrick,Mark
Amount purchased: 11 @ 1,596.26p
Value: £175.59

M&g (MNG)
Director name: Bousfield,Clare
Amount purchased: 68 @ 220.20p
Value: £149.74

Team17 Group (TM17)
Director name: Crawford ,Mark
Amount purchased: 21 @ 702.00p
Value: £147.42

Imi (IMI)
Director name: Twite,Roy
Amount purchased: 9 @ 1,635.00p
Value: £147.15

Unilever (ULVR)
Director name: Pitkethly,Graeme
Amount purchased: 3 @ 4,219.00p
Value: £126.57

Imi (IMI)
Director name: Shook ,Daniel
Amount purchased: 7 @ 1,635.00p
Value: £114.45


Top Director Sells
Syncona Limited Npv (SYNC)
Director name: Henderson,Thomas
Amount sold: 3,222,943 @ 223.88p
Value: £7,215,531.09

Syncona Limited Npv (SYNC)
Director name: Henderson,Thomas
Amount sold: 2,137,172 @ 202.05p
Value: £4,318,102.41

Thg (THG)
Director name: Moulding,Matthew
Amount sold: 350,000 @ 666.75p
Value: £2,333,625.01

Syncona Limited Npv (SYNC)
Director name: Henderson,Thomas
Amount sold: 639,885 @ 222.12p
Value: £1,421,320.95

British American Tobacco (BATS)
Director name: Bowles,Jack
Amount sold: 11,434 @ 2,802.45p
Value: £320,432.13