Director dealings: Accesso Technology CEO, non-exec chair invest in shares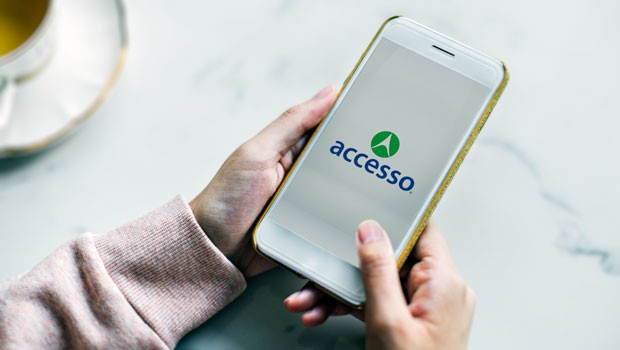 Accesso Technology was on the list of director purchases on Friday after chief executive officer Steve Brown bought 12,500 shares on 21 September at a price of 637.5p each.
Brown separately purchased 500 shares on 21 September for 630p apiece.
The company said both transactions took place on US OTC markets.
Following the purchases, Brown held an interest in 1,296,341 shares, representing 3.09% of its issued share capital.
Accesso also disclosed that non-executive chairman Bill Russell purchased 6,500 shares on 21 September for 634p each via the US OTC market.
Following that purchase, Russell held an interest in 60,007 shares, representing 0.14% of the firm.
At 1532 BST, shares in Accesso Technology Group were up 9.8% at 650p.
Reporting by Josh White for Sharecast.com.
Top Director Buys
Lloyds Banking Group (LLOY)
Director name: Nunn,Charlie
Amount purchased: 311,904 @ 44.60p
Value: £139,124.78

Accesso Technology Group (ACSO)
Director name: Brown,Steve
Amount purchased: 12,500 @ 637.50p
Value: £79,687.50

Lloyds Banking Group (LLOY)
Director name: Chalmers,William
Amount purchased: 149,714 @ 44.60p
Value: £66,779.93

Centaur Media (CAU)
Director name: Jones,Colin Robert
Amount purchased: 126,235 @ 39.00p
Value: £49,231.65

Mothercare (MTC)
Director name: Whiley,Clive
Amount purchased: 945,832 @ 5.00p
Value: £47,291.60

Accesso Technology Group (ACSO)
Director name: Russell,Bill
Amount purchased: 6,500 @ 634.00p
Value: £41,210.00

Dfs Furniture (DFS)
Director name: Fallon,John
Amount purchased: 36,858 @ 108.00p
Value: £39,806.64

Dfs Furniture (DFS)
Director name: Fallon,John
Amount purchased: 35,525 @ 112.00p
Value: £39,788.00

Strix Group (KETL)
Director name: Bartlett,Mark Victor Edward
Amount purchased: 51,732 @ 57.70p
Value: £29,849.37

Dfs Furniture (DFS)
Director name: Hutchinson,Alison
Amount purchased: 21,777 @ 114.00p
Value: £24,825.78

Begbies Traynor Group (BEG)
Director name: Wallqvist,Peter Wilhelm
Amount purchased: 20,000 @ 111.64p
Value: £22,328.40

Dfs Furniture (DFS)
Director name: Johnson,Steve
Amount purchased: 18,000 @ 111.00p
Value: £19,980.00

Rockwood Strategic (RKW)
Director name: Dudley,Paul James
Amount purchased: 1,000 @ 1,724.00p
Value: £17,240.00

Dfs Furniture (DFS)
Director name: Martins,Loraine
Amount purchased: 10,888 @ 114.00p
Value: £12,412.32

Dfs Furniture (DFS)
Director name: Boydell,Jo
Amount purchased: 8,593 @ 115.00p
Value: £9,881.95

Paypoint (PAY)
Director name: Wiles ,Nick
Amount purchased: 1,209 @ 549.50p
Value: £6,643.45

Accesso Technology Group (ACSO)
Director name: Brown,Steve
Amount purchased: 500 @ 630.00p
Value: £3,150.00

Uk Commercial Property Reit Limited (UKCM)
Director name: Gray,Peter Pereira
Amount purchased: 1,280 @ 53.93p
Value: £690.36

Johnson Matthey (JMAT)
Director name: Oxley,Stephen
Amount purchased: 21 @ 1,735.35p
Value: £364.42

Johnson Matthey (JMAT)
Director name: Condon,Liam
Amount purchased: 21 @ 1,735.35p
Value: £364.42

Paypoint (PAY)
Director name: Harding,Rob
Amount purchased: 44 @ 549.50p
Value: £241.78

Integrafin Holding (IHP)
Director name: Scott,Alexander
Amount purchased: 61 @ 245.20p
Value: £149.57

Integrafin Holding (IHP)
Director name: Gunby,Jonathan
Amount purchased: 61 @ 245.20p
Value: £149.57


Top Director Sells
Bloomsbury Publishing (BMY)
Director name: Newton,Nigel
Amount sold: 110,326 @ 405.00p
Value: £446,820.32

Bloomsbury Publishing (BMY)
Director name: Scott-Bayfield,Penny
Amount sold: 71,975 @ 405.00p
Value: £291,498.76