Director dealings: Gattaca founder ups stake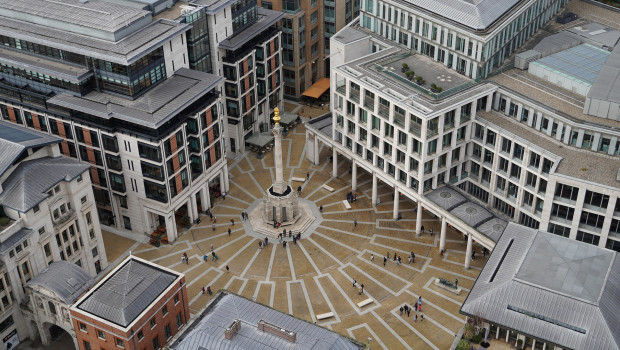 Gattaca revealed on Thursday that deputy chairman George Materna had acquired 100,000 ordinary shares in the AIM-listed recruitment solutions group.
Materna, who founded the firm in 1984, purchased the shares on Wednesday at an average price of 253.0p each, for a total value of £253,000.
Following the transaction, Materna's total interest in the company was 8.07m shares, representing 25.01% of Gattaca's issued share capital.
Back in May, Gattaca said it had seen a faster rate of recovery in net fee income since reporting its interim results on 31 March than originally expected, leading it to up guidance and eye the recommendation of a "modest" dividend.
Gattaca stated it had delivered a quarter-on-quarter UK NFI growth of 13% across a broad range of segments in the third quarter and also noted that changes arising from the introduction of new tax legislation had made less of an impact on the company than anticipated.
"In light of the improved performance and assuming a continuation of the current positive trends, the board anticipates the recommendation of a modest dividend when the full-year results are announced," said Gattaca.
As of 1625 BST, Gattaca shares were down 2.33% at 252.0p.
Top Director Buys
Gattaca (GATC)
Director name: Materna,George
Amount purchased: 100,000 @ 253.00p
Value: £253,000.00

Helios Towers (HTWS)
Director name: Baker,Alison
Amount purchased: 5,856 @ 165.55p
Value: £9,694.46

Ediston Property Investment Company (EPIC)
Director name: Archibald ,Robin
Amount purchased: 10,205 @ 68.13p
Value: £6,952.67

Pittards (PTD)
Director name: Briere,Richard
Amount purchased: 10,000 @ 53.20p
Value: £5,320.00

Funding Circle Holdings (FCH)
Director name: Desai,Samir
Amount purchased: 1,025 @ 161.00p
Value: £1,650.25

Funding Circle Holdings (FCH)
Director name: White,Oliver
Amount purchased: 1,025 @ 161.00p
Value: £1,650.25

Victrex Plc (VCT)
Director name: Court ,Martin
Amount purchased: 6 @ 2,548.00p
Value: £152.88

Severfield (SFR)
Director name: Dunsmore,Alan
Amount purchased: 153 @ 81.50p
Value: £124.69

Severfield (SFR)
Director name: Cochrane,Ian
Amount purchased: 153 @ 81.50p
Value: £124.69

C&c Group (cdi) (CCR)
Director name: McMahon,Patrick
Amount purchased: 52 @ 234.00p
Value: £121.68


Top Director Sells
Londonmetric Property (LMP)
Director name: Jones,Andrew
Amount sold: 300,476 @ 234.50p
Value: £704,616.23

Electrocomponents (ECM)
Director name: Ruth,Lindsley
Amount sold: 42,738 @ 1,041.99p
Value: £445,325.68

Londonmetric Property (LMP)
Director name: McGann,Martin
Amount sold: 162,681 @ 234.50p
Value: £381,486.95

Electrocomponents (ECM)
Director name: Egan ,David
Amount sold: 25,022 @ 1,041.99p
Value: £260,726.74

Electrocomponents (ECM)
Director name: Ruth,Lindsley
Amount sold: 14,717 @ 1,041.99p
Value: £153,349.67

Electrocomponents (ECM)
Director name: Egan ,David
Amount sold: 10,733 @ 1,041.99p
Value: £111,836.79

Animalcare Group (ANCR)
Director name: Downshire,Nicholas (Nick)
Amount sold: 5,000 @ 342.00p
Value: £17,100.00