Credit Suisse stays at 'hold' on Hunting, expects only 'modest' recovery in US shale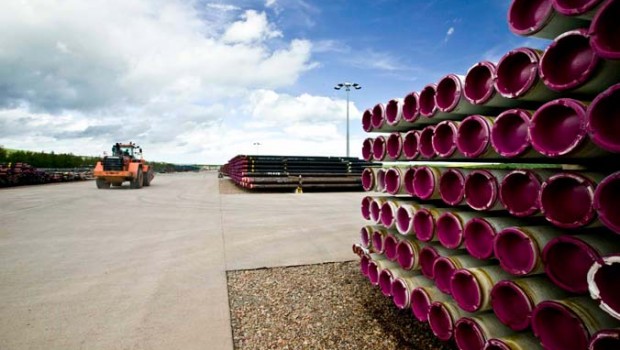 Analysts at Credit Suisse kept their recommendation for shares of Hunting at 'hold', warning clients to expect only a "modest" recovery in activity in the US shale oil sector.
They estimated that in 2022 well oil completions would still be running at about half their level of 2019 and that the firm's International arm would see demand fall, with the depletion in its order pipeline not being made up.
Those two factors would more than offset the benefits from cost savings they said and meant that they were expecting earnings before interest, taxes, depreciation and amortisation of $6.0m over the last six months of 2020, which would be well below the $22.0m that consensus was anticipated.
Also unlike the consensus, they expected 2021 to be a 'down' year and not an 'up' one.
The amount of working capital tied up was another "concern" and was expected to consume $40.0m of cash even as its sales fell at a sequential rate of 20%.
"This is something we expect the market to follow closely given the risk that the company may again accept lower prices in order to offload inventory (as it did in 1H19)," they added.
Nonetheless, the oil field equipment and services outfit's recent first half trading update had revealed a stronger run rate heading into the backhalf of 2020.
Hence, the analysts bumped up their forecasts for EBITDA over 2020-22 by 13% and their target price from 210.0p to 230.0p.
As regards the potential factors that might result in upside to their estimates, they included a "stronger" recovery in US shale or "more resilient" international markets.
To the downside on the other hand, they highlighted risks around product pricing, a failure to "unwind" working capital and write-downs on receivables or inventory.
Credit Suisse's analysts arrived at their target price estimate by applying a discounted cash flow valuation with a 0% terminal growth rate and a weighted average cost of capital of 11.6%.
On their estimates, they further added that Hunting's shares were trading on approximately seven times's the company's EBITDA for 2022.