Zinc Media still winning commissions, but activity falls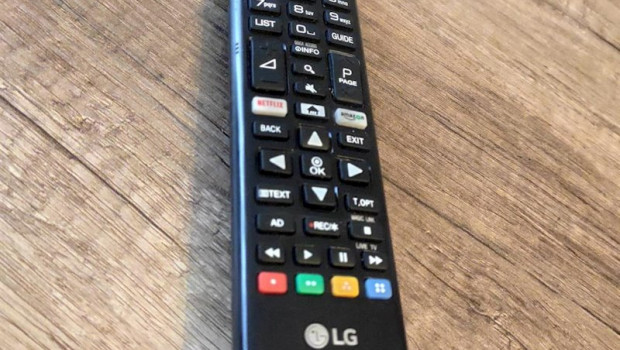 Television content producer Zinc Media Group described "good progress" on its transformation plan during the current Covid-19 pandemic on Friday, with £2.5m of new business won since the lockdown began, and a "growing pipeline" of proposals which could be produced under social distancing rules across its television labels.
The AIM-traded firm said its staff were still working remotely, in line with government advice, adding that production filming had been paused, but post-production was continuing with editors working from home, as well as pre-production.
New pitches and commissioner meetings were also ongoing, via online video meetings.
The group said it had continued with its transformation plan announced in September, and had made "good progress" against its strategic objectives.
Looking at its revenue growth and diversification, Zinc Media said it continued to win new commissions during the lockdown, currently totalling £2.5m, which was anticipated to begin production under social distancing protocols during 2020.
The company said the new business was 65% of the pre-Covid level of booking, but was won at a time when many television companies saw revenues dry up completely.
A further £2m of business that was already in production was paused during lockdown, but was expected to resume and be recognised later in 2020.
At the same time, a total of £0.2m of production revenue was cancelled due to Covid-19.
"The Group is steadily rebuilding its pipelines across all its television labels with programmes that can be produced under social distancing measures," the board explained in its statement.
"It has a further £6m of production proposals which are at an advanced stage with broadcasters, and which can be produced under social distancing guidelines."
The company did note that the commissioning budgets of broadcasters had been reduced as a result of the pandemic, with drama and sport most impacted.
Unscripted factual television had also been impacted, but was likely to be more Covid-19 resilient, and would help meet demand in television schedules.
The group said it was expecting revenues to be 40% down on pre-Covid levels between July and December, but strengthening thereafter.
In April and May, £0.5m of savings were generated from a combination of furloughing staff, reducing hours, and making savings on overheads.
As a result of those measures, Zinc said overheads were reduced by 31% compared to February.
Loss-making contracts in the former Zinc Communicate CSR business had been terminated, with the remaining profitable ones transferred to other parts of the group.
"I am pleased that the transformation plan for the group remains on track," said chief executive officer Mark Browning.
"Despite the Covid-19 pandemic having forced us to change our planned route in some of our businesses, the end destination remains the same."
Browning said forecasting was "exceptionally challenging" given the economic uncertainty, but added that the group was continuing to win business, with margins improving and costs being reduced.
"This gives us the best possible chance of delivering success in highly unpredictable times."
At 1630 BST, shares in Zinc Media Group were down 9.8% at 46p.