Xpediator sees FY profits beating prior year as trading returns to historic levels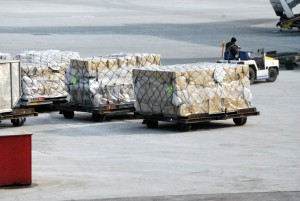 Freight management services provider Xpediator said on Monday that trading since the midway point of the year had continued to recover to historic levels, with the group now expecting to report improved full-year profits.
Xpediator anticipates an 18% year-on-year improvement in adjusted pre-tax profits to at least £6.0m, with the firm now expecting to report a strengthened demand for its freight forwarding services amid the pandemic leading to a £10.0m annual increase in revenues for the division.
The AIM-listed group's transport solutions division did see lower income levels as a result of reduced traffic, with revenues expected to slip from £6.2m to around £5.0m.
Xpediator's third unit, logistics and warehousing, performed "well" throughout the year, with revenues expected to be flat year-on-year.
Chief executive Robert Ross said: "2020 has demonstrated the strength of being a diversified business. While the Covid-19 pandemic has resulted in less traffic and therefore reduced use of our fuel cards, demand has increased for our freight forwarding and warehouse and logistics services, and we have also delivered on cost-saving initiatives.
"This, combined with our fuel card business returning to normal, means we are moving forward into 2021 with confidence."
As of 1110 GMT, Xpediator shares had shot up 16.60% to 29.15p.