XP Factory trading in line after Boom Battle Bar acquisition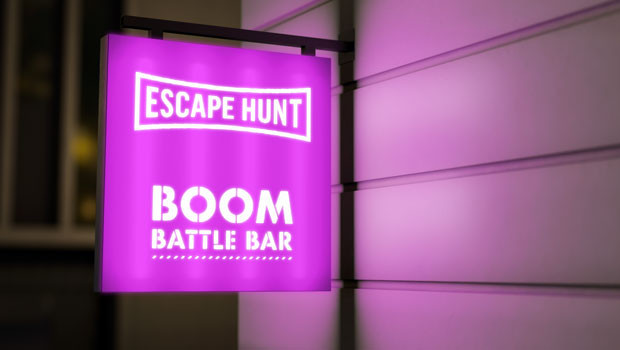 Leisure operator XP Factory updated the market on new site openings on Friday, following its acquisition of the 'Boom Battle Bar' chain in November.
The AIM-traded firm reported "significant" progress, completing the integration of Boom, expanding the UK footprint and further developing the site pipeline.
At the time of the acquisition, the Boom estate comprised one owner-operated site and six franchise sites.
That had since grown to a total of 11 sites trading, consisting of two owner-operated and nine franchises, with a further 10 sites currently in build and scheduled to open over the coming months.
Of those 10 sites, seven were "at or near" build completion.
Once opened, the enlarged estate of 21 sites would consist of six owner-operated and 15 franchise venues.
Additional sites were described as "well progressed", and expected to start being built over the summer and the following months.
The board said the progress so far provided "confidence" that its target of 27 open Boom venues by the end of 2022 would be met "comfortably".
Trading performance across both owner-operated and franchise sites was validating the board's box-economics expectations for both sales and profitability, the company said.
It added that its operating leverage was "steadily progressing" month-on-month, in line with the board's expected maturity profile.
Co-located sites for Boom and Escape Hunt would soon open in Exeter, Edinburgh and on Oxford Street in London, while the company said its workforce had been bolstered in line with plans, providing capacity for the further anticipated roll-out.
"We are delighted at how well Boom Battle Bar has been integrated into the group," said chief executive Richard Harpham.
"It has been an extremely busy period for site development and we have an exciting run of openings in the coming weeks and months which position us well to deliver on our estate targets for the end of the year."
Harpham said the recent performances from the new Boom sites had validated the firm's expectations for the site-level profitability it believed was achievable.
"In addition, Escape Hunt performance has exceeded expectations for the first quarter, giving us confidence for the execution of our strategy as a whole."
XP Factory said it would provide further details in its audited final results for the year ended 31 December, in late May.
The board said it was expecting to report performance in line with its January trading update.
At 0942 BST, shares in XP Factory were up 5.59% at 31.15p.