Vianet set to top profit expectations for 2023 financial year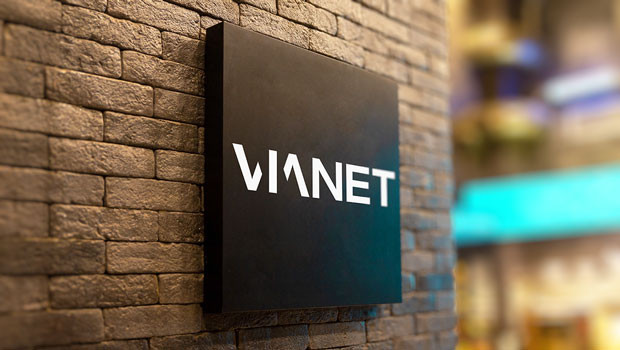 Internet of things (IoT)-focussed data and information specialist Vianet Group said in an update on Tuesday that it expects full-year turnover for the 2023 financial year to increase by 7% to more than £14m.
The AIM-traded firm said that would compare to £13.2m in the prior year, and £8.4m in 2021.
Operating profit was anticipated to increase by around 30% to £3.1m, surpassing market expectations, and up from £2.4m in the previous year, when it recorded a £0.7m loss.
The company reported positive developments in contract renewals and new contract wins, resulting in over 85% of its turnover coming from recurring revenue from long-term customers.
Despite challenges in the semiconductor supply chain, which caused an increase of £0.23m in stock premium costs compared to the previous year, Vianet said its gross margins remained "robust" at over 65%.
Vianet also reported strong cash generation, which was expected to reach about £3.5m, representing over 100% of EBITDA and a return to pre-pandemic levels of profit-to-cash conversion.
The company said it had applied to HMRC for a tax refund of £0.9m in relation to research and development losses for the years 2021 and 2022, which it expected to receive in the first quarter, subject to any follow-up clarifications.
Vianet was planning to carry forward an estimated £1.8m of remaining historic trading losses to be applied to the 2023 tax calculations.
Over the last year, Vianet said it had focussed on the launch and migration of existing customers to its new 'SmartVend' vending management platform, and the launch of 'SmartDraught' - an "increasingly comprehensive" beverage management system for the hospitality industry.
The company also made significant progress in commercialising its solutions in new verticals and developing partnerships with Suresite and QR payment solutions provider Vendekin.
"Despite facing challenging economic conditions and global supply chain pressures, I am delighted that a strong team performance has resulted in the group making significant progress on several key projects and initiatives and on delivering good financial results," said chairman James Dickson.
"The continued progress we have made means we are excited about our 2024 financial year prospects to accelerate our vending connection footprint, resume growth in our UK hospitality operations, gain significant traction in new verticals, and achieve meaningful expansion for Vianet Americas."
At 1014 BST, shares in Vianet Group were up 11.43% at 78p.
Reporting by Josh White for Sharecast.com.