Vertu reports record year as it faces falling consumer confidence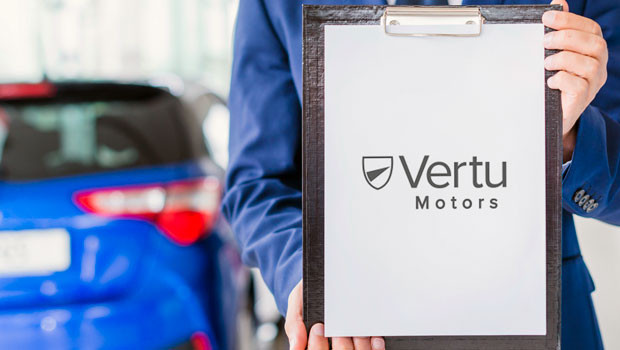 Vertu Motors reported record trading in its final results on Wednesday, with adjusted profit before tax rising to £80.7m from £24.6m year-on-year, on revenues of £3.6bn.
The AIM-traded vehicle retailer said vehicle sales volumes came in ahead of market trends in all areas on a like-for-like basis for the 12 months ended 28 February, compared to the 2020 financial year, which ended before the effects of the Covid-19 pandemic.
Its gross margin increased to 12% from 11.8% year-on-year and 10.9% in the 2020 pre-Covid comparator, which the company put down to supply constraints and strong pricing disciplines.
Recent acquisitions, meanwhile, had been successfully integrated and were said to be performing well.
Free cash flow totalled £44.2m for the year, with net cash totalling £16.2m as at 28 February, swinging from net debt of £4.5m a year earlier.
Net tangible assets per share totalled 66.8p, up from 50.2p, which reflected Vertu's "strong" asset base, net cash position, and cash flow generation.
A total of 11.6 million shares had been repurchased at a value of £7.1m since 20 August, with the company's buyback programme continuing.
The board recommended a final dividend of 1.05p per share, to be paid in July.
Looking ahead, Vertu said it delivered a "strong" trading performance in the "key months" of March and April, with trading profit for the period totalling £19.1m, compared to £19.2m last year.
The company's management said its focus was on "operational excellence" around costs, conversion and customer experience.
Constraints on the supply of both new and used vehicles were ongoing, with cost pressures evident, while consumer confidence in the face of rising domestic costs was described as a "critical determinant" to continuing success in terms of demand.
The company said its visible growth pipeline, however, included expansion with the Toyota marque in the west of Scotland, and further multi-franchising opportunities.
"The group performed at record profitability levels in the year," said chief executive officer Robert Forrester.
"Undoubtedly aided by well-publicised sector tailwinds, the group executed well, gained share, strengthened its foundations, positioned itself for the transition to electric vehicles, and displayed fundamental growth, all aided by its investment in the Click2Drive technology platform."
Forrester said the firm's outlook was dependent on the available supply of new vehicles and continuing consumer confidence.
"The group's excellent financial position provides the resilience to overcome any economic slowdown and resources to continue to grow."
At 0952 BST, shares in Vertu Motors were up 7.08% at 51.4p.
Reporting by Josh White at Sharecast.com.