Vast Resources revises agreement with Botswana Diamonds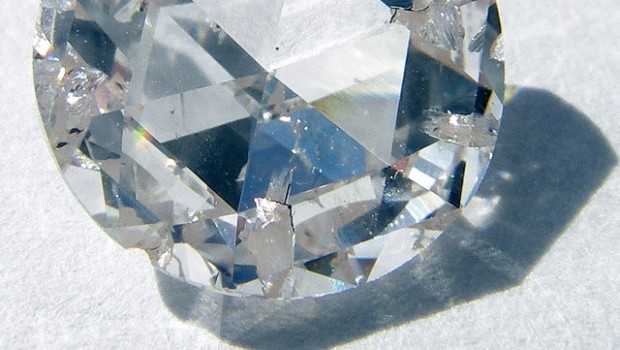 Romania and Zimbabwe-focussed mining company Vast Resources has revised its agreement with Botswana Diamonds as a consulting partner in the development of the Chiadzwa Community Diamond Concession in the Marange Diamond Fields of Zimbabwe, it announced on Thursday.
The AIM-traded firm described Botswana Diamonds as a specialist diamond explorer and miner, which has developed "considerable knowhow" on all matters concerned with the exploration and mining of diamonds.
It said the benefit of that would accrue to all shareholders in the Chiadzwa Community Diamond Concession, as a result of the agreement.
A special purpose vehicle has been created by Vast to hold the interests of the company in Katanga Mining, which is the joint venture company for the Chiadzwa Community joint venture.
At the time of finalisation by the company of a detailed agreement between Katanga and ZCDC. with no conditions precedent outstanding, Botswana Diamonds would receive 2.5% of the special purpose vehicle shares so that the shareholdings in the vehicle would be Botswana Diamonds at 2.5% and Vast at 97.5%, at which point the further terms of the agreement wpi;d come into effect.
Botswana Diamonds would provide free of charge, immediately and for a period of five years from finalisation, the benefit of its knowhow for a minimum of 40 hours per month as appropriate on all aspects of exploration, mining, processing and marketing in relation to the Chiadzwa Community Diamond Concession.
Vast would provide all capital requirements for the project commencement on a loan account to the special purpose vehicle up to $10m.
The company said that, if Botswana Diamonds wished to sell or dispose of its interest in the vehicle, the new agreement granted Vast the right - but not the obligation - to acquire its interest at fair value.
"As a result of the recent agreement with the Chiadzwa Community and pre-agreed joint venture terms on the Chiadzwa Community Diamond Concession in the Marange Diamond Fields, the company was required to review its current agreement with Botswana Diamonds, and decided that we wished to continue our relationship with Botswana as a consulting party that can add significant value to the project," said chief executive officer Andrew Prelea.
At 1602 GMt, shares in Vast Resources were up 3.48% at 0.34p, and those in Botswana Diamonds were down 0.29% at 0.85p.