TruFin ups stake in Satago as it inks Lloyds Bank deal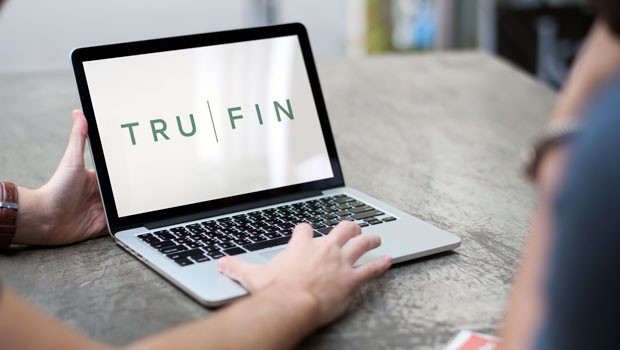 TruFin said on Friday that its majority-owned investment Satago and Lloyds Banking Group have entered into a five-year commercial agreement for the bank to licence Satago's software platform for its single invoice finance and whole-of-book invoice factoring customers.
The AIM-traded firm said Satago's platform would give Lloyds a new, digitised proposition to further support UK businesses.
Satago would receive a recurring fee for each customer using the platform, as well as one-off implementation fees.
It said Satago expected the software platform to be made available to Lloyds customers during the fourth quarter of 2022.
TruFin said the "landmark contract", coupled with a growing pipeline of commercial partners, ensured Satago was well-positioned to roll out its platform in the coming years.
"The signing of this commercial agreement further solidifies our position as the best-in-class provider of innovative working capital solutions," said Satago chief executive officer Sinead McHale.
"I am immensely proud of our work to deliver a newly-constructed invoice finance solution for Lloyds Banking Group.
"By working collaboratively with the bank, together we will deliver a solution that democratises working capital solutions for small to medium enterprises all over the UK, regardless of size or sector."
Additionally, TruFin said it had completed a further £2m investment in Satago, as contemplated at the time of its recent fundraising on 22 March.
For the purpose of the investment, the value of Satago was the same pre-money valuation that Lloyds participated at for its £5m investment on 9 March.
Following the transaction, TruFin said it held around 67% of Satago, with the company confirming that it was still trading in line with market expectations.
"This commercial agreement with Lloyds Banking Group represents a transformational event for Satago," said TruFin CEO James van den Bergh.
"Combined with the strong pipeline of additional customers, the agreement has the scope to deliver significant value for TruFin and its shareholders."
At 1504 BST, shares in TruFiun were up 0.54% at 69.37p.
Reporting by Josh White at Sharecast.com.