Tortilla outperforms wider industry in first half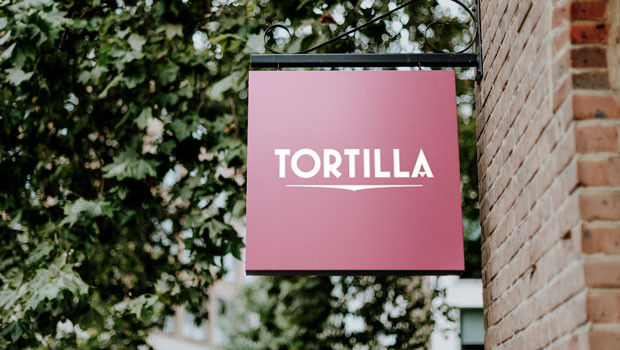 Fast-casual restaurant chain Tortilla Mexican Grill reported a 60% improvement in group revenue year-on-year in a trading update on Monday.
The AIM-traded firm said like-for-like revenue was ahead 19% for the six months ended 3 July, which was "materially ahead" of the industry Peach Coffer Tracker benchmark reported at 5.6%.
It made the strategic acquisition of Chilango for £2.75m in the period, strengthening its position as the "UK's leading fast-casual Mexican chain" and accelerating its expansion across the UK.
The company also continued its roll-out, with six new sites opened during the period, taking the total number of group sites including the eight acquired Chilango sites to 84.
Net cash totalled £3.1m at period end on 3 July, enabling the group to effectively fund future expansion.
Looking ahead, Tortilla said its first half saw "challenging" operating conditions across the restaurant sector, notably "significant" levels of cost inflation, which became more pronounced towards the end of the period.
Those macroeconomic headwinds were expected to persist over the coming months.
As ever, the group said its full-year profit performance will be weighted towards the second half of the financial year.
As well as maintaining tight cost control, Tortilla said it had already taken "proactive and decisive" steps to help mitigate against those external pressures.
That included updating pricing, driving operational efficiencies, and adopting a multi-platform delivery proposition by partnering with Uber Eats and Just Eat, as well as Deliveroo, to access more customers choosing to stay at home.
Notwithstanding the macroeconomic backdrop, the board said it was "highly confident" that Tortilla was "well-positioned" in the competitive landscape.
"We are pleased to report further strong growth and strategic progress during the first half supported by our strong reputation for great value and our growing UK presence," said chief executive officer Richard Morris.
"During the period we sold more than 3.2m burritos and completed the exciting acquisition of Chilango to bolster our leadership position in the UK's fast-casual Mexican market.
"Chilango holds leases in several strong London locations and provides a high-quality supplementary food offer."
Morris said the company had continued to outperform the sector according to relevant industry benchmarks, and remained confident in its long-term growth prospects.
"Our site-roll out continues as planned in line with the target set out at initial public offering, with further opportunities supported by the favourable rental environment.
"Whilst the macroeconomic environment remains challenging, we are working hard to mitigate cost pressures as much as we can and are mindful of the impact on the consumer of the cost-of-living crisis.
"However, we remain very confident that supported by our strong reputation for outstanding value, excellent delivery proposition, and growing UK presence we are well positioned for long term growth."
Tortilla said it would announce its interim results for the six months ended 3 July in mid-September.
At 1051 BST, shares in Tortilla Mexican Grill were up 0.81% at 124p.
Reporting by Josh White at Sharecast.com.