Tortilla Mexican Grill swings to loss before tax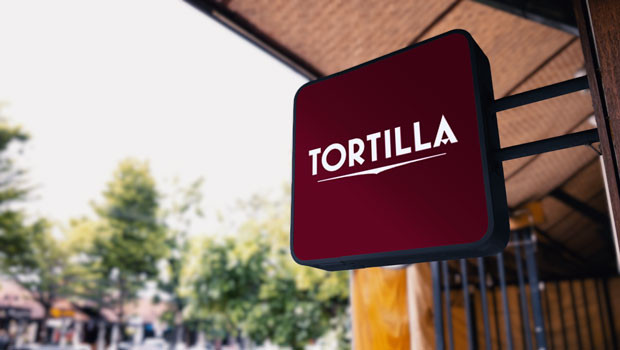 Tortilla Mexican Grill, the UK's largest Mexican dining chain, reported a 22% improvement in first-half revenue in its interim results on Tuesday, to £32.7m.
The AIM-traded firm said that despite a quieter summer attributed to an uptick in overseas holidays, industrial action affecting train networks, and lacklustre weather, its like-for-like revenue was ahead 5% for the 26 weeks ended 2 July, subtly outpacing the industry's CGA Peach Coffer Tracker benchmark average at 4.6%.
When adjusted for VAT, like-for-like revenue growth ascended to 8.4%.
However, it wasn't all smooth sailing for Tortilla, as adjusted EBITDA dipped to £1.8m from the prior year's £2.5m - a figure then buoyed by £1.1m in government support.
The company posted a loss before tax of £0.6m, taking a downward turn from the previous year's profit before tax of £0.3m.
The balance sheet showed a net debt position of £1.6m at the end of the period - a contrast from the prior year's £3.2m net cash.
Tortilla said it had an additional £7m in liquidity, courtesy of its prevailing debt facilities.
Since the period ended, Tortilla opened two additional establishments in Belfast and Bracknell during July and August, respectively.
It noted that the Belfast outlet doubled its initial revenue forecasts, adding that three more locations were set to start operations in the second half, culminating in eight new sites within the year.
Strategic initiatives, notably in supply chain management, energy, and productivity, were pivotal in mitigating potential downturns.
Tortilla said those self-help management manoeuvres began to manifest their benefits towards the end of the first half.
In the second half, they were projected to drive a further 1.3 percentage point enhancement in the adjusted EBITDA margin.
Thanks to cost hedging and initiatives to boost evening business, Tortilla envisaged adjusted EBITDA for 2023 to align closely with targeted projections.
"Despite the challenging economic backdrop, during the first half, Tortilla demonstrated its resilience and showed consistent progress, with revenue growth of more than 20%," said chief executive officer Richard Morris.
"We continued to expand our store estate and have successfully embedded the Chilango acquisition.
"We have also enhanced our food offer and secured significant improvement in our cost structure while making technology upgrades which will improve and quicken customer service at peak trading times."
Morris said the company was "very excited" by the launch of its Tortilla Sunsets initiative earlier in the month, which had a "very positive" customer response.
"We believe there is a significant opportunity to enhance our evening sales by offering a great-value, dine-in experience including beers and margarita cocktails for just £2.50 as well as a number of delicious new menu additions.
"With our outstanding food offer, excellent value for money and great service, alongside our adaptable and resilient business model, we remain well placed to continue expanding our UK network whilst taking the brand into new markets, particularly in Europe."
At 1001 BST, shares in Tortilla Mexican Grill were down 0.72% at 69p.
Reporting by Josh White for Sharecast.com.