TomCo acquires Valkor's interest in Greenfield joint venture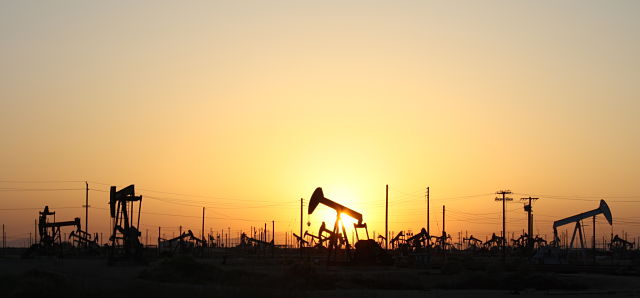 United States-focussed oil development company TomCo Energy has acquired Valkor's 50% interest in Greenfield Energy, the 50-50 joint venture established by TomCo and Valkor in mid-2020, for wholly-deferred equity consideration, it announced on Thursday.
The AIM-traded firm said that under the terms of a membership interest purchase agreement between itself, Valkor and Greenfield to implement the acquisition, Valkor had assigned its 50% membership interest in Greenfield to TomCo, so that TomCo now owns 100% of Greenfield.
As a result, the existing joint venture agreement between TomCo and Valkor with respect to Greenfield was terminated.
The deferred consideration for the acquisition would comprise the issue of 592,830,258 new shares in TomCo to Valkor, which currently equates to 29% of its issued share capital as enlarged by the acquisition shares, subject to adjustment to ensure that Valkor and any person acting in concert with it would not exceed a 29% ownership interest at the time of issue.
Valkor currently has no pre-existing interest in TomCo's issued share capital.
"We are delighted to have reached agreement with Valkor to acquire their 50% interest in Greenfield and look forward to welcoming Valkor as a substantial shareholder in TomCo as and when financial close for construction of the proposed Greenfield plant is achieved within the next three years," said chief executive officer John Potter.
"We are very excited by the future potential of Greenfield - the due diligence undertaken so far on the Site has been positive such that it appears ideally suited for the construction, subject to funding, of Greenfield's first commercial scale plant, with significant resources for potential exploitation.
"Additionally, the recent results of the front-end engineering and design (FEED) study were most encouraging."
Potter said Greenfield's focus remained on completing the requisite due diligence on TSHII and the site, and progressing the necessary funding package in order to pursue construction of an initial 5,000 barrels of oil per day facility at the earliest opportunity.
"We now have full control of Greenfield which affords TomCo's shareholders the opportunity to fully benefit from Greenfield's significant potential."
At 1456 BST, shares in TomCo Energy were up 0.84% at 0.54p.