Tern set to cross-trade stateside on OTC Venture Market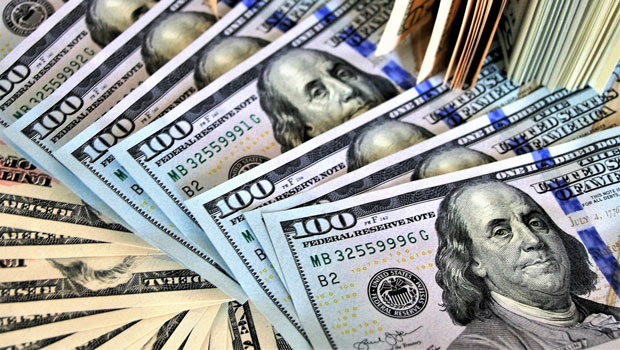 Internet-of-things (IoT) specialist investor Tern announced on Thursday that it intends to file an application with the OTC Markets Group for its ordinary shares to be publicly cross-traded on the OTCQB Market in the United States.
The AIM-traded firm said the OTCQB, also known as the 'Venture Market', would give it "efficient access" to US investors, helping to build shareholder value with a goal of enhancing liquidity and achieving a fair valuation.
It said it believed that having its shares cross-traded on the OTCQB would provide the potential for enhanced investor benefits, including easier trading access for investors located in the US, and greater liquidity due to a broader geographic pool of potential investors.
Cross-trading on the OTCQB market would have no impact on Tern's existing shares, the board said, which would continue to trade on the AIM market in London, with no new ordinary shares to be issued as part of the process.
Obtaining a cross-trading facility on the OTCQB was expected to be a "cost-effective" process for Tern, the board said, with there being no need to file a prospectus or similar document.
Additionally, the company said it could continue to rely on the announcements and disclosures it makes to the London Stock Exchange, and would have no Sarbanes-Oxley or SEC reporting requirements in connection with the proposed cross-trading.
To qualify for the OTCQB, Tern said it would need to demonstrate that it meets "high financial standards", follows best practice corporate governance and that it complies with applicable securities laws.
The board said it had received advice that Tern should be able to provide confirmation that it complies with such requirements.
"We have been seeing increasing interest in Tern and our portfolio companies from investors in the US and we have been exploring ways to make it easier for those investors to trade in Tern's shares," said chief executive officer Al Sisto.
"Having our shares cross-traded on the OTCQB would considerably simplify the process for US investors, enabling them to trade in our shares in US dollars during US market hours.
"Additionally with many of the companies and investors focused on the IoT sector being based in the US we are optimistic that the enhanced profile a OTCQB cross-trading facility would provide to Tern would generate further interest from investors and assist with diversifying our shareholder register."
At 1335 BST, shares in Tern were up 4.82% at 24.63p.