Tatton to acquire 8AM after year of strong growth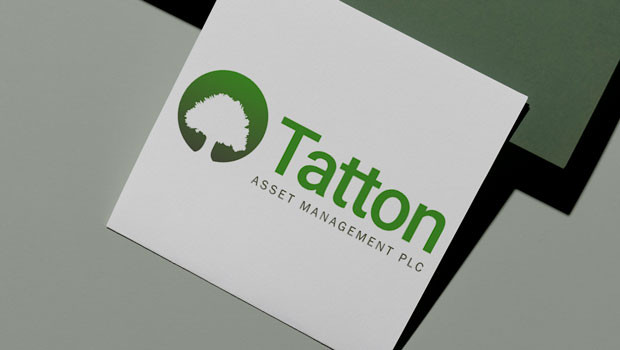 Tatton Asset Management reported "strong" organic growth in line with expectations in a trading update on Wednesday, as well as the proposed acquisition of 50% of 8AM Global for £7m.
The AIM-traded firm said it also had an option to acquire a further 50% in due course, with the transaction still subject to regulatory approval.
Looking at the financial year ended 31 March, Tatton said record net inflows contributed to a "strong performance", with the board confident that its results would be in line with consensus market expectations.
Assets under management increased 26.1% over the year to £11.34bn, as Tatton Investment Management maintained a strong performance in the second half, with net inflows of £0.625bn making for an average of £106m per month.
The company said the total inflows for the year were £1.277b, up 14.2% on opening assets under management.
Tatton said the acquisition of the Verbatim funds added £0.65bn, while market returns contributed a further 4.7%, or £0.42bn.
Paradigm, meanwhile, performed "well", with consulting member firms increasing to 421 from 407, and mortgage firms rising to 1,674 from 1,612.
Mortgage completions remained "strong" following the end of the government's stamp duty reduction in September, with more than £6bn of completions being delivered in the second half.
Total completions for the year increased 13.3% to £12.8bn, delivering a record year, while the group ended the year with cash on the balance sheet of £21.7m.
"The group has delivered another good year of growth across both divisions and I am particularly pleased with the significant increase in net new inflows to the group which underpins the organic growth opportunity that exists in our market," said chief executive officer Paul Hogarth.
"The last quarter was a difficult environment from a geopolitical and economic perspective, but we demonstrated the resilience of our business model maintaining robust net inflows and finished the year strongly with £11.3bn of assets under management.
"Paradigm also delivered a pleasing year, in particular mortgage completions remained strong despite the removal of government incentives and a changing market landscape."
On the proposed acquisition, Tatton described 8AM as an investment manager primarily focussed on delivering risk-profiled model portfolios (MPS) and a "small range" of multi-manager funds.
It said its model portfolios and funds would complement Tatton's existing proposition, and provide its independent financial advisers' clients access to an extended range of risk-profiled investments.
On completion, the board expected 8AM's assets under management to be in the region of £0.8bn.
The consideration of £7m would comprise 50%, or £3.5m, of initial consideration payable through the issue of new shares, and £3.5m of deferred consideration payable in equal cash instalments against financial performance targets at the end of the first and second year post-completion.
Tatton said the option to acquire the remaining 50% of 8AM's share capital would come into play following the deferred consideration period.
The board said it expected the acquisition to be earnings-enhancing, with contribution from the 50% shareholding expected to generate adjusted operating profit of £0.7m in the first full year.
"8AM Global … complements our existing offering and brings with it an experienced and motivated management team who are well known to us and culturally aligned to the values of the group," CEO Paul Hogarth added.
"Post completion, this will be the second acquisition in less than a year for the group, demonstrating that we are executing on our three year 'roadmap to growth' strategy."
With a three-year target of £6bn of growth in assets under management, Hogarth said at the end of the first year it remained on target to achieve that.
"This year we have grown organically by £1.7bn and acquisitions to date have contributed a further £0.6bn - a total contribution of £2.3 billion towards the target - and on completion, 8AM will further enhance this number.
"We look forward with confidence as we make further progress and continue to deliver against our strategic objectives."
Tatton said it would release its audited final results for the year ended 31 March on 15 June.
At 1018 BST, shares in Tatton Asset Management were down 1.71% at 430p.