Supreme confident after recent vaping acquisitions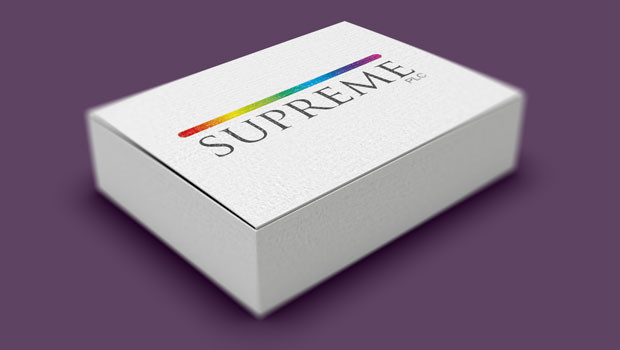 Consumer products manufacturer and supplier Supreme said in an update on Thursday that trading in the current financial year remained in line with market expectations.
The AIM-traded firm, which was holding its annual general meeting, said that came after it delivered a strong performance for the year ended 31 March, underpinned by organic growth across its leading divisions, as well as acquiring complementary businesses.
Chairman Paul McDonald said it had continued to develop an "extensive network" of customers across the retail space, and was "delighted" with the progress made in increasing its retail penetration, alongside the positive impact of recent brand and product launches.
"Trading for the current financial year remains in line with market expectations, with the business well-placed to deliver on our strategic aspirations, supported by the recent acquisitions of vaping business Liberty Flights and the purchase of trade and assets of Cuts Ice and Flavour Core," McDonald told shareholders.
"Our fast-growing vaping category continues to underpin the group's growth.
"Alongside the continued strong performance of our 88vape brand, including new customer wins across grocery and convenience retail, we remain committed to evolving our vaping segment as evidenced with the acquisitions of Liberty Flights in June, and Cuts Ice and Flavour Core in August."
Paul McDonald said the two transactions were "highly complementary and immediately earnings enhancing", and would deliver scale to the group, with additional cross-sell opportunities projected.
The integration of Cuts Ice would also enable Supreme to focus on expanding its European footprint - an "integral component" of its overarching growth strategy.
"The rest of the group continues to perform in line with expectation and the overhead base continues to be tightly managed.
"As the UK government and global health experts continue to endorse vaping as an effective smoking cessation tool, Supreme recognises the significant role the group will play in supporting a tobacco free UK by continuing to offer both credible and safer alternatives for nicotine consumption."
By delivering great value, quality products via its distribution network, Paul McDonald said the company was "well-placed" to help mitigate the impact of the cost-of-living crisis on consumers.
"Looking ahead, we continue to explore additional merger and acquisition opportunities to complement the group's organic growth, and the board remains confident in Supreme's strategic ambitions, underpinned by the exciting prospects within vaping."
At 1415 BST, shares in Supreme were down 2.95% at 85.4p.
Reporting by Josh White at Sharecast.com.