Strategic Minerals reports 'robust' sales from Cobre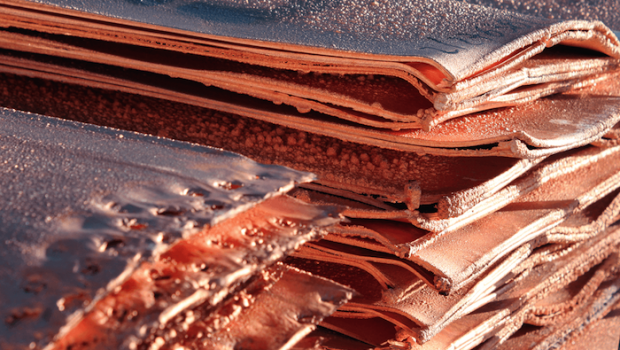 Strategic Minerals updated the market on its cash position and ore sales at the Cobre magnetite operation in New Mexico for the quarter through March on Wednesday, reporting continuing growth in sales as revenues rose by over 12% year-on-year.
The AIM-traded firm said sales remained "robust", with the positive annual growth put down to both strong underlying demand, and the Southern Minerals Group's (SMG) maintenance of 'contactless' operations, protecting both personnel and clients.
The company said its wholly-owned subsidiary SMG was still in contact with the receiver appointed by the US Securities and Exchange Commission over the $21.9m (£15.9m) arbitration claim against CV Investments.
It said the receiver was currently identifying and validating assets applicable to the claim, adding that it would update the market with details as and when they were provided by the receiver.
As at 31 March, the group's non-restricted cash balance totalled $0.69m, down from $0.83m at the end of December.
The board said that cash flows had been consistent with budgets in general, as it continued discussions around the funding of both the Leigh Creek Copper Mine and the Redmoor Tin and Tungsten Project.
It said interest in Leigh Creek had risen in line with increased copper prices.
Subject to funding, finalisation of arrangements to restart production were expected in conjunction with the approval of the Paltridge North Programme for Environmental Protection and Rehabilitation (PEPR).
Cornwall Resources (CRL), the holder of the Redmoor Tin and Tungsten Project, was continuing to work with NRG Capital and the parties that had expressed an interest in being involved with Redmoor.
To date, Strategic Minerals said the proposals received did not adequately reflect the project's value, particularly given project enhancements and the supportive commodity price environment.
While it would continue dialogue with interested parties, its 2021 focus was now on the works associated with both the Redmoor West exploration programme and the Deep Digital programme in Cornwall, for which CRL would receive "significant" grant funding for its role.
"The company has been fortunate that its Cobre operation has been able to continue 'contactless' during the pandemic, which has maintained this important income stream for the company," said managing director John Peters.
"The board considers that the current copper price, of circa $4.00 per pound, is likely to endure and is also encouraged by feedback from the company's recent meeting with the South Australian Minister for Energy and Mining on the Leigh Creek Copper Mine project.
"Accordingly, the company is confident that 2021 will begin to unlock the substantial value inherent in the Leigh Creek Copper Mine project and provide a valuable, significant second income stream before the end of the year."
At 1107 BST, shares in Strategic Minerals were down 5.56% at 0.43p.