Somero pleased with first-half momentum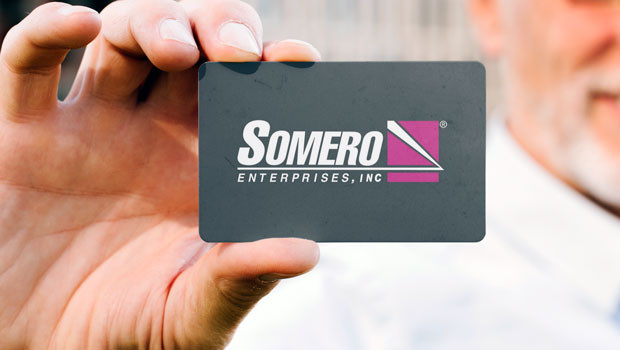 Somero updated the market on its trading on Tuesday, reporting positive momentum from a "highly active" US non-residential construction market, healthy market conditions and elevated activity levels in the European and Australian markets.
The AIM-traded firm said that as a result, group trading in its first half ended higher than the comparable period in 2021.
As expected, first half trading in North America remained "strong", increasing year-on-year as a result of customers with "sizable" workloads and project backlogs that were extending well into 2023.
"The breadth and variety of project activity in the US translated to healthy take rates across the Somero product portfolio including continued, strong performance in the boomed screed category," the board said in its statement.
The European market, meanwhile, was described as "active" during the period, reflective of positive non-residential construction market conditions and a "busy" customer base with "healthy, extended" project backlogs.
"While first half trading in Europe was down compared to 2021, due largely to logistics challenges that delayed machine shipments, based on the momentum and activity levels alongside anticipated catch-up on shipment delays to start the second half, trading is anticipated to accelerate, and Europe is anticipated to contribute to full-year 2022 growth."
First half trading in Australia was also strong, improving from 2021, reflecting similar positive market conditions as the US and Europe, in line with the expectation that the region would "contribute meaningfully" to 2022 growth.
"Trading in all other regions also fell in line with expectations, including in China where revenues were down compared to 2021 due to the previously-announced reduced company focus on the region and the severe impact of Covid restrictions."
Somero said new products, including the SkyScreed, the S-PS50 Laser Screed and the Somero Broom+Cure, contribute "meaningfully" to first half sales, while it was continuing to make progress in identifying opportunities to penetrate untapped market segments and with the development of new solutions for customers.
During the first six months the company said it also made "substantial progress" with the Houghton, Michigan building expansion project expected to be completed by the end of the third quarter, and with adding new personnel necessary to support its future growth, particularly in the primary US, Europe and Australian markets.
"While cognizant of the uncertain macro economic environment, the board continues to anticipate healthy trading to continue in the second half - a view underpinned by direct feedback from customers in the US, Europe and Australia indicating high workloads and extended project backlogs.
"As such, the board is pleased to confirm 2022 results are anticipated to fall in line with market expectations for revenues of approximately $138.8m, EBITDA of approximately $
47.7m, and year-end cash of approximately $39.9m."
At 1535 BST, shares in Somero Enterprises were up 5.04% at 388.64p.
Reporting by Josh White at Sharecast.com.