SkinBioTherapeutics confident in timelines amid Covid crisis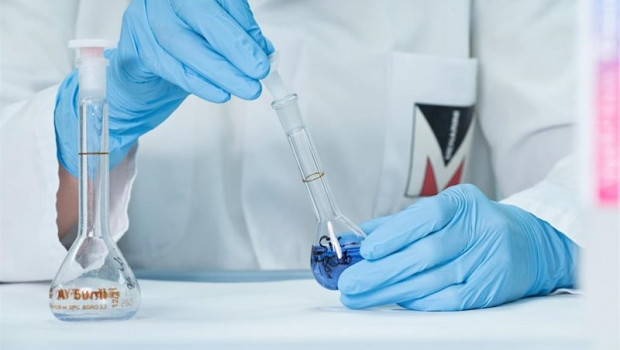 SkinBioTherapeutics updated the market on its operations on Tuesday, reporting that it ended the 12 months to 30 June with a "solid" cash balance of £2.1m, down from £2.5m at the end of December.
The AIM-traded firm said it had made "significant" progress with its collaborative partners, Winclove Probiotics and Croda, as well as having an "important" patent granted in key geographical regions.
Its agreement with Winclove was for the development of a probiotic food supplement to help manage the symptoms associated with the skin condition psoriasis.
A proprietary blend of "good" bacterial strains had already been identified by SkinBioTherapeutics, and firm reported on Tuesday that, several months ahead of schedule, Winclove had been able to combine and formulate the blend as a probiotic food supplement, to be known as 'AxisBiotix Ps'.
As a prerequisite to commercialisation, AxisBiotix Ps would undergo a human study with patients suffering from mild-to-moderate psoriasis.
SkinBioTherapeutics said it had confirmed with the necessary regulatory bodies that the study would be conducted as a food supplement study.
Such studies have "much reduced requirements" in terms of endpoints and the time required compared to a therapeutic trial, it explained.
"Recognising the constraint that the Covid-19 pandemic is having on non-Covid related human studies, the company is investigating opportunities and protocols for accelerating the testing programme," the board said in its statement.
"One way to do this would be to ask patients to report any change of their symptoms virtually rather than attending a clinic in person.
"This method could potentially see an earlier readout than a conventional study and, as a result, if supportive, an earlier commercial launch."
Looking at its partnership with Croda, SkinBioTherapeutics said it was progressing "well" to create a bioactive for cosmetics skincare.
It said its development team was working with Sederma - the arm of Croda that specialises in the manufacture of bioactive ingredients for the cosmetic industry - towards the use of 'SkinBiotix' as the foundation for an active skincare ingredient.
While activities had been impacted by Covid019 , it was not considered material against the original development timelines.
Finally, the company said that it received notification in June that its SkinBiotix patent application, "anti-bacterial lysate of probiotic bacteria", had been granted in the United States and Japan.
It said it had also received notification of grant of the same patent application in Europe.
The patent granted covered the use of material to inhibit pathogen colonisation, which the board said had potential applications in medical, cosmetic and wound care indications.
SkinBioTherapeutics also noted its long-term research agreement with Manchester University, which closed its campus operations on 18 March, in line with government advice around Covid-19.
It said the impact on the company had been "significantly minimised", given its primary strategic focus had recently switched from research to development.
"We are very pleased with the progress that the company has been able to make during these most exceptional times," said chief executive officer Stuart Ashman.
"Our development projects are making great progress, as evidenced by our AxisBiotix formulation with Winclove being completed significantly ahead of schedule."
Work with Croda's Sederma team was also progressing well, Ashman said, adding that the firm was extending its intellectual property portfolio, with the new patent being granted in multiple geographies.
"The next milestones for us are establishing a new rapid trial protocol for AxisBiotix Ps that is resistant to the pressures of the ongoing Covid-19 restrictions and continuing to advance our MediBiotix and CleanBiotix programmes."
At 1341 BST, shares in SkinBioTherapeutics were up 2.7% at 17.33p.