SigmaRoc to expand in Belgium with new acquisitions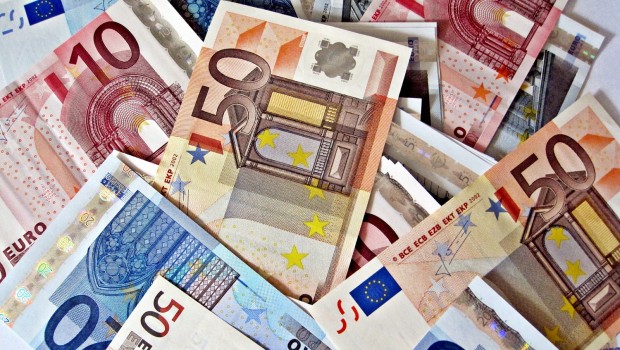 Construction materials company SigmaRoc announced the acquisitions of B-Mix Beton and Casters Beton in Belgium for €13m (£11.18m) on Wednesday.
The AIM-traded firm said that in line with its stated strategy, it has completed the acquisitions of B-Mix Beton, J&G Overslag en Kraanbedrijf and Top Pomping, collectively trading as B-Mix, as well as Casters Beton, from Groep Janssens for a combined cash consideration of €13m.
B-Mix, located in Tessenderlo, and Casters, located in Genk, operate four concrete plants, producing around 250,000 cubic meters annually.
In addition, the B-Mix business includes quayside operations along the Albert Canal which links the cities of Antwerp and Liege and the rivers Scheldt and Meuse.
SigmaRoc said that in total, the businesses generated turnover of €22m, EBITDA of €3.3m and a net profit of €1.5m in the year ended 31 December, with net assets of €5.9m.
The acquisitions would be immediately enhancing to its underlying earnings, and would be funded from the net cash proceeds of its December equity fundraising.
Following the acquisitions and the creation of the Granulats du Hainaut (GDH) aggregates brand, as the company announced on 26 March, SigmaRoc said it had decided to separate its European heavy-side materials operations into two separate platforms.
Carrieres du Hainaut (CDH) would continue as a Europe-wide dimension stone platform under managing director Christophe Huyghebaert, turning over around €44m per year.
A new integrated concrete and construction aggregates platform would be created to include GDH, Stone Holdings, B-Mix and Casters.
The new platform would be managed by Emmanuel Maes and Pascal Lesoinne, with initial annual sales of around €36m per year.
SigmaRoc said its combined annual turnover in continental Europe would thus grow to around €80m per year.
"The combination of B-Mix and Casters is a very attractive opportunity," said chairman David Barrett.
"Located along key waterways the combined plants will benefit from significant efficiencies."
Barrett said the Limburg province also remained an "attractive market" for concrete, with Antwerp and Liege on either side.
"This is a significant further step in the evolution of our operations in the Benelux market."
Alongside the acquisitions, SigmaRoc said it has entered into an option agreement with JABO, granting it the right to acquire 11 hectares of quayside industrial land in Tessenderlo, for €9m.
The land subject to the option included around 260 metres of quayside along the Albert Canal, one of the busiest national shipping lanes in Belgium, which houses the B-Mix concrete business, as well as a "significant" unused area.
Should the option be exercised, SigmaRoc said it would continue to use around four hectares for the B-Mix business, and was currently exploring opportunities to make use of the remaining land as part of its strategy for further expansion in the Belgian market.
Should opportunities not be identified which met its investment criteria, the sale or development of the excess land would be considered.
"We are making solid and rapid progress with our Benelux footprint, adding attractive businesses to the two platforms we now operate in that region," said chief executive officer Max Vermorken.
"The expansion potential remains significant with further additions to follow in due course."
At 1002 BST, shares in SigmaRoc were up 5.5% at 79.65p.