Seeing Machines reports strong first-half performance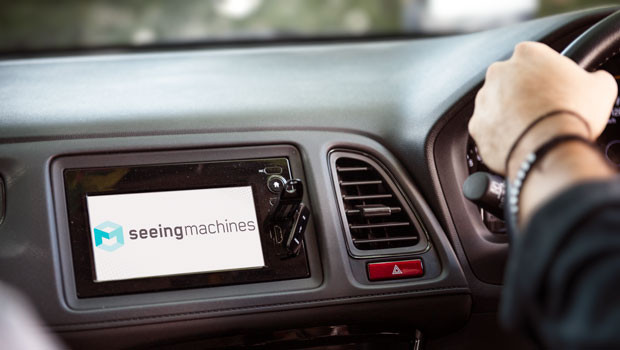 Seeing Machines reported a 54% increase in first-half revenue in a trading update on Wednesday, reaching $24.4m (£20.19m).
The AIM-traded company, which designs artificial intelligence (AI) powered driver monitoring systems, said it had secured annualised recurring revenue of $12.7m, up from $11.9m a year ago, with total connected 'Guardian' units reaching 46,018 at the end of the 2022 calendar year.
Its cash position increased to $52.7m, up from $41.0m at the end of the 2022 financial year.
Seeing Machines said its strong first-half performance was underpinned by the enhanced focus on safety by regulatory bodies across all transport sectors globally, which was continuing to expand the company's addressable market.
The firm said it had won a total of 15 automotive programmes, spanning 10 individual original equipment manufacturers (OEMs) and covering more than 160 distinct vehicle models.
It said the cumulative initial lifetime value of all OEM programmes that it had won to date now stood at $321m.
The company appointed Martin Ive as its chief financial officer in November, adding that he was expected to guide the company through its next phase of growth.
It described Ive as a highly-experienced finance professional and chartered accountant, who was responsible for leading the development of multinational software company Altium's business intelligence capabilities.
Seeing Machines said its non-financial key performance indicators (KPIs) for the second quarter showed that cars on the road increased 188% over 12 months to 701,049 units, while Guardian connections rose 25% to 46,018.
Guardian units sold but yet to be connected reached 6,085 units.
The board said the growth in cars on the road had been consistent over the last five quarters, despite the expected seasonality which impacts quarterly car sales, and supply chain challenges for automotive manufacturing in general.
Seeing Machines said its balance sheet was significantly strengthened during the period, thanks to a collaboration announced with Magna International to exclusively pursue driver and occupant monitoring system (DMS/OMS) business targeting the rear-view mirror.
It also put the performance down to an additional investment of up to $47.5m, of which $30m had been drawn down to date, provided via a convertible note, with a conversion rate per ordinary share of 11p.
The company said it was now fully funded to deliver on its current business plan.
"We are delighted with the continued growth across the business," said chief executive officer Paul McGlone.
"As the number of vehicles fitted with our technology increases, Seeing Machines is now firmly established as an industry leader in the interior sensing market where our driver and occupant monitoring systems have become mission-critical technology in the quest for greater transport safety."
McGlone said that driven by enhanced regulation, the long-term growth drivers in the firm's industry underpinned increasing demand from customers across its OEM and aftermarket segments globally.
"As we advance our feature set and launch the next generation of Guardian, our market leadership position, strong balance sheet and scalable operating model means we are confident of significant continued growth and meeting 2023 expectations, despite the abovementioned and well documented global supply chain challenges."
At 1059 GMT, shares in Seeing Machines were up 1.08% at 7.52p.
Reporting by Josh White for Sharecast.com.