Scancell to present positive recent findings at oncology summit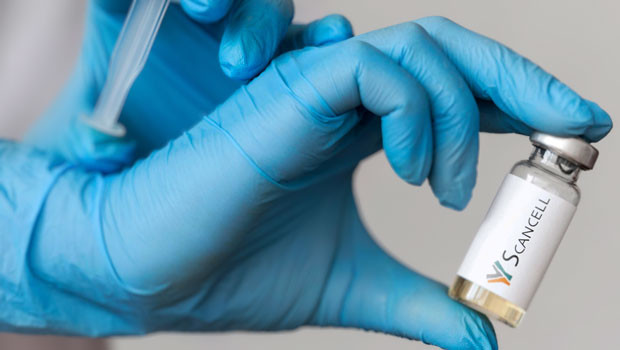 Immunotherapy developer Scancell said on Friday that it is set to present an informative poster at the American Society of Clinical Oncology Meeting (ASCO) 2023 annual meeting in Chicago from 2 to 6 June.
The AIM-traded firm said its medical director Dr Robert Miller would be delivering the presentation, which would primarily focus on outlining the trial protocol and sharing the findings obtained from the completion of the monotherapy dose-finding phase.
Additionally, an update would be provided on the recruitment of patients for both the monotherapy dose expansion cohorts and the checkpoint inhibitor (CPI) combination dose-finding cohort.
The company said the ModiFY trial was a groundbreaking phase one and two basket study, which marked the first attempt to investigate the potential of Modi-1 - the flagship candidate originating from Scancell's 'Moditope' platform, in treating four distinct types of cancer.
Those cancers include high-grade serous ovarian carcinoma (HGSOC), triple-negative breast cancer (TNBC), head and neck squamous cell carcinoma (SCCHN), and renal cell carcinoma (RCC).
The data included in the poster would encompass the information available up to the date of its acceptance by ASCO.
It said the preliminary analysis revealed that Modi-1 had been well-tolerated by patients, while the initial efficacy data from the monotherapy arms of the trial were continuing to demonstrate promising results.
"The ModiFY study is ongoing and recruiting patients into the phase 2a sub-study investigating Modi-1 monotherapy in dose expansion cohorts," the Scancell board said in its statement.
"In tandem, recruitment into cohort three to receive treatment with low-dose Modi-1 in combination with standard of care CPI therapy has been completed.
"Based on review of the safety data from cohort three, dose escalation to cohort four has been approved by the safety review board and the first patient has been dosed."
At 1248 BST, shares in Scancell Holdings were up 2.08% at 15.31p.
Reporting by Josh White for Sharecast.com.