Rockhopper stock surges as it welcomes Navitas to Sea Lion cadre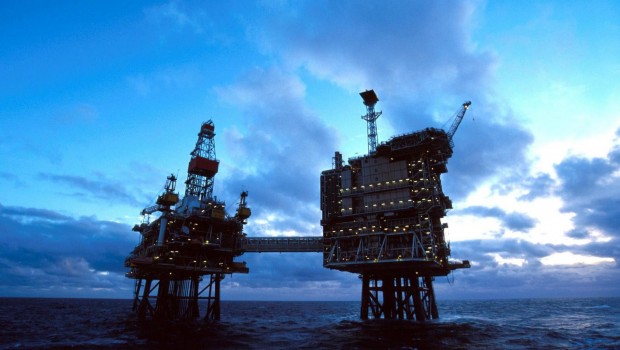 North Falkland Basin-focussed oil and gas exploration and production company Rockhopper Exploration announced on Tuesday that itself and Premier Oil Exploration and Production have signed a detailed heads of terms with Navitas Petroleum to farm in for a 30% interest in the Sea Lion project.
The AIM-traded firm said that additionally, Rockhopper and Premier had agreed to certain amendments to their existing commercial arrangements.
It said working interests had been aligned across the Sea Lion licences PL032, PL004b and PL004c to see Premier have a share of 40% as operator, with Rockhopper holding 30% and Navitas also holding 30%.
The board said the move would add additional strength to the Sea Lion joint venture, which it believed would increase the likelihood of a successful senior debt project financing for the first phase development.
Rockhopper said its costs for the first phase of development, not met by senior debt, would be met by a combination of carry and loans from Premier and Navitas from 1 January to completion, estimated between nine and 12 months after first oil.
The company also said the deal would see "greater alignment" and "simplified commercial arrangements" across the joint venture, with Rockhopper maintaining its material share of first phase project net present value, a "significant" 30% interest in the second phase of development, and additional upside from the Isobel-Elaine area at PL004a.
It said contingent consideration would be payable to Rockhopper by Premier and Navitas of up to $48m, in relation to future phases of development in the North Falkland Basin.
The finalisation of a sale and purchase agreement was expected during the first quarter of 2020, with completion subject to the satisfaction of certain conditions including regulatory approval, expected in the second quarter of 2020.
"This is a very important milestone both for the Sea Lion project as a whole and Rockhopper itself," said chief executive officer Samuel Moody.
"We will be delighted to welcome Navitas to the Sea Lion project and regard their joining as an important catalyst as well as industry endorsement of Sea Lion's scale - independently audited 2C resources of around 520 million barrels - and potential - net present value at a 10% discount at first oil of around $4bn.
"Navitas add valuable offshore experience from their Gulf of Mexico projects and hugely successful prior personal involvement in Israel's offshore sector."
Moody said Navitas would also "materially strengthen and enhance" the prospects for a successful project financing, as demonstrated by its success in funding other similar developments elsewhere in the world and with proven access to capital markets.
"Furthermore, we are obviously very pleased to announce that all of our project costs are being covered from the start of 2020 and in the event of a successful sanction that they will continue to be covered through to phase one project completion, while maintaining a very material 30% stake in the Sea Lion project along with additional upside in the PL004a licence containing the Isobel discovery.
"This transaction will therefore materially strengthen the company financially.
"Discussions are continuing to progress with senior lenders regarding project financing and should be positively supported by the transaction."
Rockhopper's arrangements with Navitas were at a "detailed non-binding heads of terms stage", Moody explained, with the board "looking forward" to working with them to put in place formal binding documentation in coming months.
"In the intervening period, we are pleased that Premier has separately agreed funding arrangements for all of Rockhopper's costs on Sea Lion."
At 1555 GMT, shares in Rockhopper Exploration were up 38.27% at 20.74p.