ReNeuron pleased with progress on several therapy fronts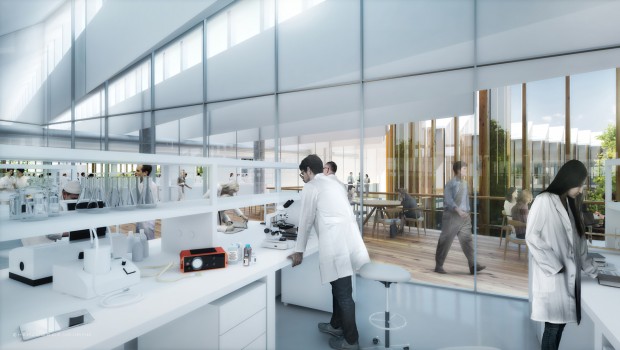 Cell-based therapeutics developer ReNeuron Group updated the market on its trading on Wednesday, as investors gathered for the firm's annual general meeting, announcing that following recent co-ordinating ethics committee approval, the first clinical site has now been initiated in the US Phase IIb study with its CTX cell therapy candidate for stroke disability.
The AIM-traded firm said the first patient was expected to be enrolled "shortly".
It said the study, designated PISCES III, was a randomised, placebo-controlled clinical trial in 110 patients.
The primary end-point of the PISCES III study was the proportion of patients in the treated and placebo arms showing a "clinically important improvement" on the modified Rankin Scale (mRS) at six months post-treatment compared with baseline.
"The mRS is a global measure of disability or dependence upon others in carrying out activities of daily living and is accepted by regulatory authorities as an appropriate end-point for marketing approval in stroke disability," ReNeuron's board said in its statement.
To date, more than half of the planned 40 clinical sites had been approved for participation in the PISCES III study.
Subject to meeting patient recruitment targets, the company said it expected top-line data from the study "slightly later" than planned, in early 2020.
"We expect the PISCES III study to be one of two pivotal studies required to support a marketing authorisation for the therapy in this indication."
The company also noted that on 11 July, it announced the signing of an exclusivity agreement with a US-based specialty pharmaceutical company relating to the potential out-licensing of its hRPC retinal technology and therapeutic programmes.
In exchange for granting a three-month exclusivity period, ReNeuron said it received a non-refundable $2.5m payment from the US-based company, with a further $2.5m due, subject to the completion of certain ongoing due diligence activities during the exclusivity period.
As it had previously reported, ReNeuron said it aimed to sign a definitive agreement with the third party concerned later in the year, subject to agreement of final contractual terms.
As it also announced in July, ReNeuron was in "active discussions" with a number of third parties relating to its other platform technologies and programmes, with a view to potential collaboration or out-licensing deals in due course.
"These potential deals, if successfully concluded, will provide strong third party validation to our technologies and programmes as well as a source of significant non-dilutive funding to the company," the board said.
In its preliminary results announcement in July, the firm stated that it was working on a revised formulation of its hRPC drug product to optimise subretinal injection and subsequent disbursement of the hRPC cells, ahead of dosing of the remaining patients in the ongoing Phase I/II study with its hRPC cell therapy candidate in retinitis pigmentosa (RP).
ReNeuron said the study, which was being undertaken at Massachusetts Eye and Ear Infirmary in Boston, was an open-label, dose escalation study to evaluate the safety, tolerability and preliminary efficacy of its hRPC stem cell therapy candidate in patients with advanced RP.
"We have now successfully developed an optimised formulation of the hRPC drug product for subretinal implantation and we are currently completing final comparability testing of this formulation prior to deploying it the Phase I/II study," ReNeuron confirmed on Wednesday.
"As previously reported, we are also extending the study in order to expand the safety database in patients with less impaired vision than those treated thus far.
"Based on this, the company expects short term readouts from the Phase I/II study in mid-2019, with a Phase IIb study planned to commence shortly thereafter."
Pre-clinical development work was also continuing with ExoPr0 - its first CTX-derived exosome therapeutic candidate.
The company described exosomes as nanoparticles secreted from cells, including its proprietary CTX stem cell line.
It said exosomes played a "key role" in cell-to-cell signalling, and early research with ExoPr0 had reportedly demonstrated its potential as both a novel therapeutic candidate and as a drug delivery vehicle.
ReNeuron said it was continuing to build the pre-clinical data package for ExoPr0, and had started discussions with regulatory authorities regarding the potential regulatory pathway to the clinic for ExoPr0.
Subject to continued success with ongoing preclinical development work, it said it hoped to be able to begin clinical development with ExoPr0 during 2019, targeting a solid tumour cancer indication.
"Our therapeutic development programmes continue to progress to plan and we are particularly excited to have initiated the first clinical site in the US Phase IIb clinical trial with our CTX cell therapy candidate for stroke disability," said ReNeuron chief executive officer Olav Hellebø.
"We are also encouraged by the progress we are making in our partnering discussions.
"We hope to be able to conclude a definitive and substantial out-licensing agreement for our hRPC retinal stem cell technology later this year."