Randall & Quilter trades well as its plans fundraise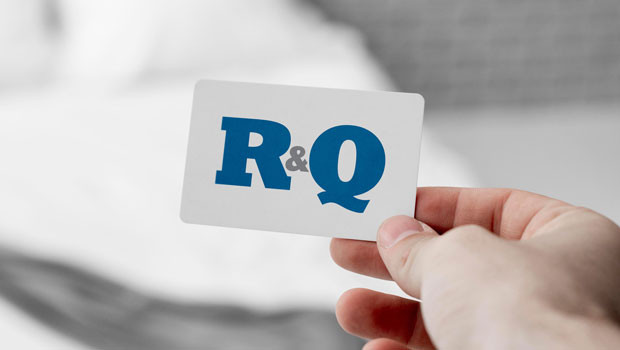 Specialist non-life insurer Randall & Quilter reported a 92% surge in gross written premiums in its full-year results on Monday, to $1bn.
The AIM-traded firm said it was planning to raise at least $100m in a placing and up to $8m via an open offer, after its shareholders rejected a 175p-per-share acquisition offer from Brickell.
Its pre-tax operating loss totalled $21m for the 12 months ended 31 December, swinging from a profit of $20.6m year-on-year.
The board said the result was impacted by the "transformation" of its legacy Insurance business model, as well as $29m of adverse reserve development.
It recorded an IFRS loss of $127.4m, with the results primarily impacted by a $90m pre-tax, non-cash charge.
The board said it would not declare a final dividend for 2021, adding that from 2022 onwards, its dividend strategy would be to pay out 25% to 50% of pre-tax operating profit.
Looking ahead, Randall & Quilter said it expected to achieve $1.75bn of gross written premiums in programme management in 2022, with first quarter gross written premiums already 92% higher at $370m.
The company had 76 programmes at 31 March, up seven compared to 31 December.
Its legacy Insurance transactions continued to have a "heavy weighting" towards the fourth quarter, with just two legacy transactions completed in the year-to-date.
Randall & Quilter reported a "strong pipeline" of activity on which it expected to earn annual recurring fee income of 4.25% on reserves under management.
The company reiterated its guidance to achieve more than $90m in pre-tax operating profit in 2024.
"2021 was a significant year for R&Q as we outlined an ambitious five-year strategy that will see us transform into a fee-based, capital lighter business," said executive chairman William Spiegel.
"This strategy will deliver higher quality and more predictable profits in both legacy insurance and programme management, while also enabling us to better leverage our leading underwriting and origination capabilities.
"In turn, this will support our goal to further develop the compelling opportunities we have identified for these businesses."
Looking at its fundraise, Randall & Quilter said it was planning to raise gross proceeds of at least $100m at an issue price of 105p per share.
It said it would place new shares with institutional investors, partly on a firm basis and partly on a conditional basis, via a bookbuild.
Certain members of the board and the firm;s senior management were intending to subscribe for new shares for about $1.4m on a conditional basis.
An open offer to raise up to $8m, meanwhile, would provide a wider group of qualifying shareholders with the opportunity to participate.
Randall & Quilter said that of the net proceeds, around $60m would be used to fund collateral requirements, and the balance to pay down debt.
"We expect to complete our Fundraise in the coming weeks, and I have been encouraged by the strong indications of interest we have had from shareholders," William Spiegel added.
"This funding will give us the capital we need to de-lever our balance sheet and maintain the strong financial profile that is an important part of our growth.
"Looking ahead, I remain truly excited by this business."
At 1020 BST, shares in Randall & Quilter Investment Holdings were up 11.41% at 102.5p.
Reporting by Josh White at Sharecast.com.