Randall & Quilter agrees £482m acquisition by Brickell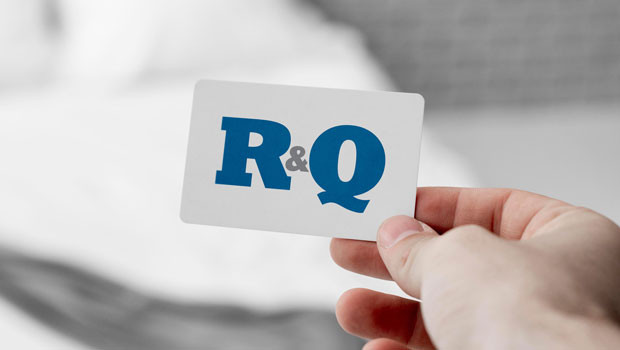 Randall & Quilter announced on Friday that it has agreed a recommended acquisition of its entire issued share capital by Brickell, as well as $100m of new equity funding.
The AIM-traded insurance finality provider said the acquisition would take place as a merger under the Bermuda Companies Act.
Under the terms of the acquisition, each R&Q shareholder would receive 175p in cash for each share held, valuing R&Q's existing issued share capital at £482m.
The board noted that the price represented a 20% premium to the closing price per share on 31 March, and a 17% premium to the 30-day volume-weighted average price to the end of March.
It was also a 1.82x price-to-tangible net asset value ratio per share, based on estimated figures for 31 December, and a 1.65x price-to-net-asset-value based on estimates on the same date.
Additionally, Brickell committed to provide new equity funding to R&Q of $100m to de-lever its balance sheet and improve the group's financial profile, following new management's in-depth review of the group's legacy insurance portfolio.
The acquisition and new equity funding depended on the approval by R&Q shareholders and regulatory clearances.
A circular was expected to be posted around the week of 25 April, with the general meeting set to be held around the week of 23 May, and the acquisition becoming effective around April 2023.
The R&Q directors said they believed the terms of the acquisition and new equity funding were in the best interests of shareholders, and so intended to recommend unanimously that shareholders vote in favour of the acquisition and funding.
In addition, the board said they had irrevocably undertaken to vote or procure votes in favour for their holdings, representing a total of 9,102,904 outstanding shares and constituting 3.31% of the company's issued share capital as at 31 March.
Barclays Bank and Numis Securities were acting as financial advisors to R&Q on the acquisition.
"Having agreed with Brickell the terms for a recommended cash acquisition of R&Q and $100m new equity funding, the board of R&Q is unanimous in its belief that this represents the best outcome for our shareholders," executive chairman William Spiegel.
"The acquisition provides shareholders the opportunity to crystallise the value of their holdings, in cash, and at a material 20% premium to our undisturbed share price, and a substantial 1.82x multiple of expected 2021 tangible net asset value per share, while also providing $100m in new equity funding to de-lever our balance sheet and improve our financial profile.
"Furthermore, the offer demonstrates the strength of both our business today and the opportunities ahead of us."
Spiegel said the value Brickell saw in R&Q was "testament to the clear strategic vision" of the company, the quality of its legacy insurance and programme management businesses, and the skills and expertise of its workforce.
"Brickell is a long-term strategic partner that has a deep understanding of our business and our markets, and has bought into our five-year plan to transform R&Q into a fee-based, capital lighter business.
"In addition to enabling our shareholders to realise attractive value, we also believe that an acquisition by Brickell would be an excellent outcome for our trading partners and employees, with Brickell's existing presence and significant ambitions in the fronting and legacy sectors highly complementary to our business."
At 0925 BST, shares in Randall & Quilter Investment Holdings were up 11.55% at 162.3p.