Rambler upbeat on latest resource update from Little Deer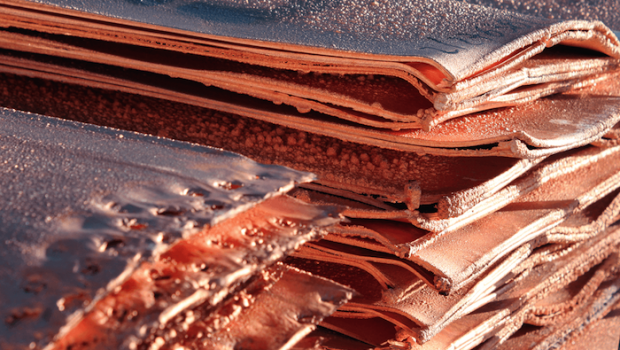 Copper and gold explorer, producer and developer Rambler Metals and Mining announced an updated mineral resource on its wholly-owned Little Deer Complex on Monday.
The AIM-traded firm said the complex is located on the Baie Verte peninsula, about 150 kilometres from its copper and gold mining operation at the Ming Mine.
Previously, the mineral resources of the complex were identified in technical reports issued by Thundermin Resources in 2011 at Little Deer, and 2012 at Whalesback.
Rambler acquired complete ownership of the assets following a merger with Thundermin in 2015.
It said the updated indicated mineral resource for the Little Deer Complex included 2.9 million tonnes at 2.13% copper, containing 135.4 million pounds or 61,400 tonnes at a 1% copper cut-off.
That compared to the previously-indicated mineral resource from 2012 of 2.7 million tonnes at 2.16% copper, for 129.2 million pounds or 58,600 tonnes at 1% cut-off.
An inferred mineral resource of 6.2 million tonnes at 1.79% copper, containing 243.8 million pounds or 110,600 tonnes at a 1% cut-off, was also reported.
Rambler said that highlighted the "exciting" exploration potential compared to the previous inferred resource from 2012 of 4.2 million tonnes at 2.07% copper for 191.3 million pounds or 86,800 tonnes at 1% cut-off.
The board said the updated indicated mineral resource reflected a 6.5% increase in tonnes, and a 4.8% increase in contained copper metal, based on the 1% cut-off, while the updated inferred resource represented a 47.4% increase in tonnes and a 27.5% increase in contained copper metal.
It said the increases were due to a smaller block size of 2.5 metres across dip, reducing modelling dilution, as well as greater scrutiny on vein intercept picks, which reduced sub-marginal assay intercepts.
The firm also said "smoother and slightly less conservative" wireframes, and the use of inverse distance squared grade interpolation instead of ordinary kriging, were behind the increases.
It added that historical delineation and exploration of the deposit focused only on the known mineralisation.
With the deposits remaining open at depth and along strike, the periphery of the complex would be a focus of future exploration programmes.
"The Little Deer Complex provides another exciting growth opportunity for Rambler as we continue with the progress on the turn-around of the Ming Mine," said president and chief executive officer Dr Toby Bradbury.
"This updated resource includes drill data from 2014 that were completed subsequent to the earlier mineral resource estimates.
"The scale, further exploration potential and the steeply dipping nature of the orebodies makes the Little Deer Complex an exciting prospect for Rambler."
Dr Bradbury said 2021 was a "transformational year" for the company, setting up the Ming Mine to "reliably and consistently" produce through 2022 and for many years ahead.
"Cash generated from the Ming Mine will enable us to invest in our other assets and provide for future growth and creation of shareholder value.
"Exploration, development and ultimately operation of the Little Deer Complex can benefit from the expertise and synergies with our existing operations, and we plan, through the balance of this year, to advance this important project with further exploration."
The Baie Verte Peninsula was an "important and supportive" mining region, Dr Toby Bradbury added, with an "excellent" talent pool, being "well-placed" to deliver metal concentrates to global markets.
"As reported on 7 May, the company has received a number of unsolicited offers of interest in its Little Deer Complex, and is actively seeking arrangements that can advance these projects while retaining a significant interest."
At 1522 BST, shares in Rambler Metals and Mining were up 1.65% at 30.75p.