Quiz posts fall in Christmas sales after solid Black Friday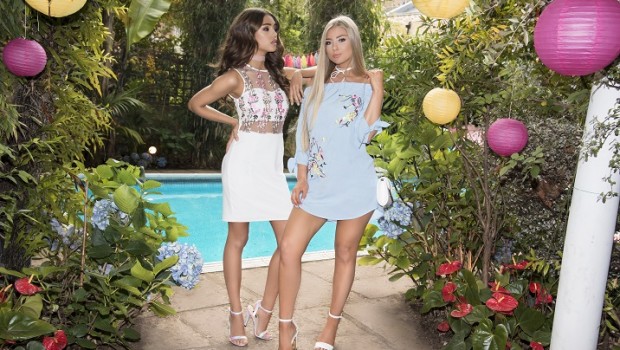 Quiz shares slumped on Wednesday after the fast fashion retailer reported a decline in sales over the Christmas period.
In an update for the seven weeks to 4 January, the AIM-listed company said sales had softened relative to expectations since the Black Friday week, with revenue down 9.3%.
Quiz said it had terminated "unprofitable revenue streams" through a number of third-party website partners. This, combined with weaker sales through some of its remaining partners, meant that revenues generated from third party online partners declined "significantly" against the prior year, leading to a 14.8% drop in overall online sales. Still, sales through the company's own websites increased 5.9% amid less promotional activity than the year before.
Meanwhile, revenues from standalone stores and concessions fell 7% as footfall declined.
Nevertheless, Quiz said its overall performance in the year to date remains broadly in line with the board's expectations.
Chief executive officer Tarak Ramzan said: "Whilst the trading backdrop has remained challenging, it is disappointing to report a decline in revenues in the period. We were pleased that revenues through our own websites grew in the period with less promotional activity than in the prior year, which underpins our confidence in the health of the Quiz brand.
"We have continued to make good progress in improving gross margins and reducing costs in line with the strategic priorities set out by the board last year. With our cash position, we remain confident that we can improve our financial performance and grow revenues."
At 0915 GMT, the shares were down 10% at 16.92p.
Broker Shore Capital said: "Overall another disappointing trading update from the Quiz Group. We note the outlook that the consensus forecasts remain 'broadly in-line with the board's expectations' but highlight with three months until their year end the risk could be on the downside still with falling revenues and too much retail footage and an online business in reverse gear."
Neil Wilson, chief market analyst at Markets.com, said: "It's been a tough start to life on the stock market for this little fledgling. It's been more of a turkey than Aston Martin, with shares worth less than a tenth of what they were when it floated in 2017.
"Store closures are certain. Up to half could go from the current estate of 75 stores, 171 concessions. Quiz has battled a very tough retail market, and the disasters at House of Fraser and Debenhams have hit the brand hard via its concessions. It also seems to have made some wayward decisions with third party websites."
Russ Mould, investment director at AJ Bell, said: "Quiz by name, quiz by nature. Everyone now asks the same question to the retailer: why is trading consistently poor? The company has issued yet another update showing declining sales albeit managing not to suffer a profit warning because expectations were already so low.
"The retailer reported sales growth from its own websites but revenue from third party website partners remains weak. That suggests its clothes are not standing out from the crowd and its problems may simply lie in its creative department.
"It's proposition is to sell clothes for people's memorable occasions. For investors who have suffered a huge fall in the share price - down 90% since joining the stock market in July 2017 – the only memorable thing about the business is its inability to generate value for shareholders."