President Energy makes progress at Estancia Vieja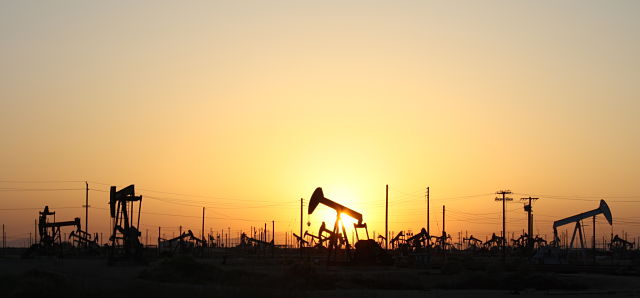 South America-focussed production and exploration company President Energy updated the market on operations at the newly-drilled EV-1001 well on the Estancia Vieja field in Argentina's Rio Negro province on Wednesday, reporting that it was drilled, logged and cased on time and on budget.
The AIM-traded firm said electric and mud logs, together with a petrophysical review, identified net gas pay as expected, supporting its pre-drill projection of an initial production of 60,000 cubic metres per day.
It said the rig was now moving to the next well, EV-1002, also at the Estancia Vieja field, which would take up to four days, with spudding currently projected within about seven days.
The EV-1001 well would now be completed with a coiled tubing unit, with production slated to start in the first half of May, taking advantage of higher gas prices.
Completion of the new LB-1002 well was currently in progress, with further news there expected at the start of May.
President Energy said plans for a "significant" investment in Argentina's Salta province in the second half were ongoing, with a focus on delivering material new oil production by the end of the year, to benefit from more stabilised oil prices.
"Whilst this was a twin well, nothing can 100% be taken for granted downhole," said chairman Peter Levine.
"The result of EV-1001 is pleasing in that it is as anticipated and reflects the continued professionalism shown by all our operating divisions in Argentina at a continued difficult and disruptive time for the country.
"With spot gas prices in our region currently increased to some $4 per million British thermal units (Btu), every piece of incremental gas production delivered directly to the market through our owned-and-operated gas pipeline is beneficial to our bottom line."
Levine said that was why the first half story the company was gas, with one more firm well in Rio Negro to drill and further work in Las Bases still under review.
"However, in the second half for President it's all about oil.
"We will return to Salta province in that period with some serious investment.
"President has an extensive work programme of new 3D seismic acquisition and a three well programme aimed at both identifying new well locations in previously prolific structures and importantly by the end of the year materially increasing oil production in the province to take the benefit of higher oil prices."
At 1517 BST, shares in President Energy were down 1.73% at 2.21p.