PHSC earnings boosted by disposal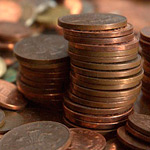 Consultancy outfit PHSC saw revenues slip in its last trading year but still managed to carve out an improved set of earnings on the back of a property disposal.
In an update on Friday, the company said consolidated group revenues came to approximately £5.21m in the year ended 31 March - a 25.6% year-on-year decrease due to a "significant decline" in the sale of security solutions to retail clients.
During the year, PHSC said there had also been "considerable change" to its occupied premises, with leases coming to an end in Wiltshire and Gloucestershire, and one freehold disposed of in Essex.
PHSC stated the costs of relocation and dilapidations was more than offset by the one-off accounting gain of £166,000 associated with the sale of the premises previously occupied by its discontinued asbestos business.
Thanks, in part, to the disposal, PHSC now expects EBITDA for the year to come to roughly £318,950 - up 244% year-on-year.
As of 0820 BST, PHSC shares had slipped 4.50% to 9.55p.