Phoenix Copper rises on fresh Empire assay results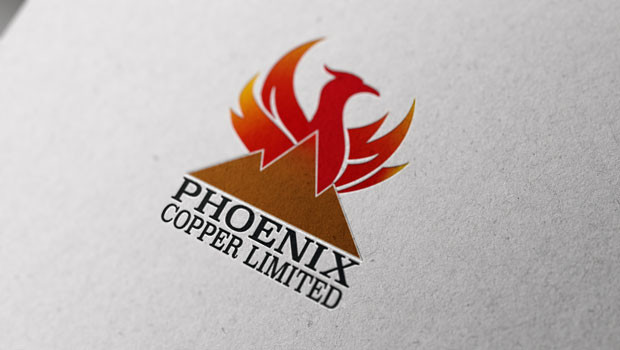 United States-focussed Phoenix Copper reported assay results from a further two metallurgical core holes at its Empire open-pit copper project in Idaho's Custer County on Wednesday.
The AIM-traded firm said 1,077 metres of a planned 1,500-metre metallurgical core drilling programme were completed during 2022, which would provide samples and technical information for further metallurgical testing, geotechnical studies, and geological modelling.
Significant drill results from the fourth and fifth holes of the programme included 11 metres at 1.59% copper, 45.6 grams of silver per tonne and 0.37% zinc starting at the surface of hole KXD22-04.
That included 5.2 metres at 2.00% copper and 56.3 grams of silver per tonne from the surface.
It also included 1.2 metres at 5.19% copper, 149 grams of silver per tonne and 1.61% zinc from 9.8 metres, 0.6 metres at 2.55% copper and 58.8 grams of silver per tonne from 12.8 metres, and 2.7 metres at 0.597 grams of gold and 13.6 grams of silver per tonne from 80.3 metres.
At hole KXD22-05, meanwhile, Phoenix reported 17.7 metres at 0.59% copper, 20.1 grams of silver per tonne and 0.39% zinc starting at a depth of 22.6 metres.
That included 1.2 metres at 7.43 grams of gold and 10.5 grams of silver per tonne from 29.3 metres, as well as 3.4 metres at 1.98% copper, 0.32 grams of gold and 60.3 grams of silver per tonne, and 0.9% zinc from 35.4 metres.
The board said the 2022 metallurgical exploration programme was designed to collect material from each of the metallurgical domains, to evaluate the metallurgical variability within the Empire open-pit, while improving the understanding of the geologic and structural controls on mineralisation.
Phoenix said the results continued to confirm the continuity of mineralisation, which appeared along structures striking northeast and dipping steeply to the southeast.
The company said it was assessing the results for inclusion in updated geological models and to target additional drilling programmes.
"We are pleased to announce the assays from the fourth and fifth metallurgical core holes drilled in 2022," said chief executive officer Ryan McDermott.
"Holes KXD22-04 and KXD22-05 represent 551.5 feet - 168.1 metres - of the nine-hole drilling programme.
"Drilling commenced in early June and assay certificates for holes four and five were received in late December."
McDermott said the Phoenix team targeted specific zones within the Empire resource, in order to collect samples that are representative of the geology and grade characteristics of the deposit as a whole.
"The samples will be used in the additional testing of ammonium thiosulfate as a recovery agent for copper, gold, and silver, which may enable us to bring forward production of gold and silver, currently scheduled as a second phase of the Empire open-pit project.
"The metallurgical testing program is progressing as planned; however, assay results are taking longer than originally anticipated due to laboratory backlog.
"We look forward to reporting additional assays from this year's drilling as they become available and appreciate everyone's patience while the assay laboratory clears the sample backlog."
At 1351 GMT, shares in Phoenix Copper were up 4.72% at 28.8p.
Reporting by Josh White for Sharecast.com.