Phoenix Copper pleased with latest results from Red Star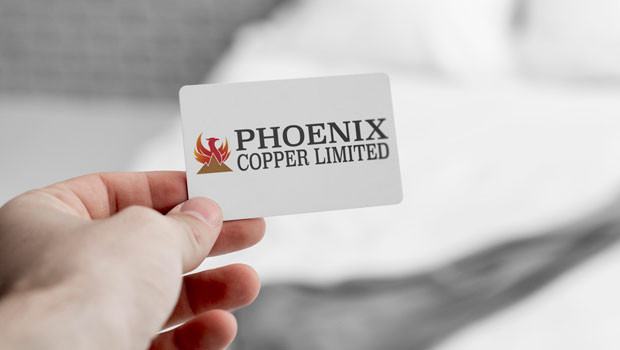 United States-focussed base and precious metals explorer and producer Phoenix Copper announced the assay results from additional drilling at the Red Star silver-lead deposit, adjacent to the Empire Mine open pit project in Idaho's Custer County on Wednesday.
The AIM-traded firm said the programme was designed to test and help delineate the boundaries of the magnetite zones, and saw seven exploratory reverse circulation (RC) holes drilled at Red Star, totaling 876.3 metres, all of which encountered further mineralisation.
It said the silver and lead grades encountered were either consistent with, or exceeded, those reported in the Red Star maiden resource, with copper, gold and zinc also encountered in significant quantities.
Significant results included 27.4 metres at 0.69% copper, 0.8 grams of gold per tonne and 14.9 grams of silver per tonne in hole RS21-01, starting at a depth of 38.1 metres.
The hole included 7.6 metres at 1.61% copper, 2.3 grams of gold and 38.6 grams of silver per tonne from 50.3 metres, and 1.5 metres at 2.71% copper, 3.9 grams of gold and 50.7 grams of silver per tonne from 51.8 metres.
In hole RS21-02, it recorded 36.6 metres at 0.52% copper, 0.5 grams of gold and 24 grams of silver per tonne, 0.28% lead and 0.64% zinc, starting at a depth of 82.3 metres.
That Included 13.7 metres at 23.9 grams of silver per tonne and 1.46% zinc from 82.3 metres, 1.5 metres at 0.56 grams of gold and 92.3 grams of silver per tonne, 3.13% lead and 2.77% zinc from 83.8 metres, and 7.6 metres at 1.35% copper, 1.2 grams of gold and 49 grams of silver per tonne from 102.1 metres.
Finally, in hole RS21-05, it reported 7.6 metres at 0.2% copper, 0.3 grams of gold and 17.4 grams of silver per tonne from a depth of 35.1 metres, including three metres at 0.29% copper, 0.7 grams of gold and 28.9 grams of silver per tonne from 39.6 metres.
Phoenix said the results, as well as the results of the ground magnetic survey recently completed on Red Star, would be used to target a planned 3,000 metre diamond-core drilling programme in 2022.
"I am delighted with the latest drill results from the Red Star programme - all seven drill holes encountered mineralization consistent with, if not exceeding, the grades in the maiden Red Star resource, further demonstrating the widespread polymetallic mineralization at Empire, and the continuity of a northerly trending system," said chief executive officer Ryan McDermott.
"This drilling confirms that the surface geology and geochemistry, as well as the magnetic anomalies identified in the ground magnetics survey reported on 20 October, show a continuous northerly-trend toward the Horseshoe-White Knob project as expected, and are reliable and provide prospective drill targets for a planned 3,000 m core drilling program in 2022.
"The 2021 Red Star ground magnetics survey identified three magnetic zones east-southeast of the Red Star discovery outcrop covering nearly 46 acres."
McDermott said the seven exploratory drill holes, RS21-01 to RS21-07, targeted specific areas within those 46 acres to provide subsurface exploratory information for future drilling programs.
"These latest drilling results have accomplished that purpose, and the Phoenix team is excited to apply what we have learned to our next phase of Red Star drilling.
"In addition to our ongoing exploration programs, we continue to focus our efforts on the Empire open pit copper oxide feasibility study, scheduled for completion in the second quarter of this year, and with the ongoing permitting of the Empire copper-oxide open pit.
"The evaluation of the Navarre Creek gold project, ahead of an anticipated exploratory drilling program in 2022, is also in progress, as is the planned reporting of the results of the Navarre Creek ground magnetics survey and geophysical program in the coming weeks."
At 1453 GMT, shares in Phoenix Copper were down 1.8% at 47.62p.