PCI-PAL ends year with 'substantial increase' in revenue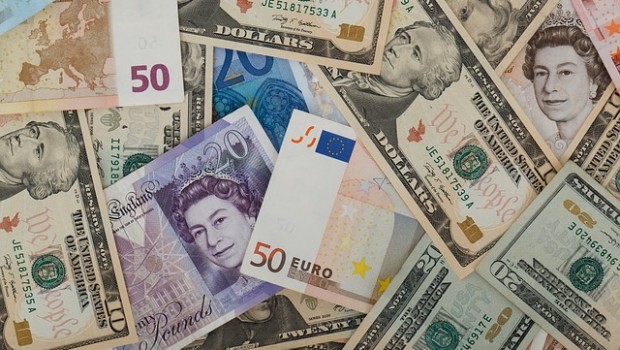 Cloud payment technology company PCI-PAL said on Wednesday that, after a "strong year" of trading, it now expected to announce revenues of about £7.3m, making for a "substantial increase" of 66% over the prior year.
The AIM-traded firm said it was also anticipating an adjusted pre tax loss "marginally better" than current expectations.
It said its year-on-year revenue growth was being driven by its progress in increasing the value of its total annual contract value of contracts signed to date.
PCI-PAL described total annual contract value as a "leading indicator and key metric" of its future recurring revenue, reporting that it had advanced "significantly" year-on-year, with a 41% increase to £9.5m at year-end on 30 June.
The number of new customer contracts signed in the period had increased by almost twice the prior year to 195 new contracts, compared to 100 in 2020.
It said the recurring annual contract value of all of the new contracts signed was £3.1m, making for a 19% increase on a strong prior-year comparator.
Throughout the year, the firm had continued to achieve high customer retention rates, with net retention exceeding 100% as a result of upsell demand from existing customers.
The strong trading performance and successful equity placing of £5.5m in April allowed the group to fully repay its outstanding debt ahead of schedule in June, the board confirmed, resulting in a net cash position at period end of £7.5m, compared to £3m a year earlier.
"We have had an excellent year despite the challenges of the pandemic, making continued positive progress against our stated strategic objectives to be the global market leader in cloud technology in our space; to achieve scale selling through best-in-class reseller partners; and to provide our services globally in the cloud without the need for on-premise hardware," said chief executive officer James Barham.
"By pursuing these objectives, we have been well positioned to meet growing customer and partner demand for cloud solutions, further justifying our chosen strategy and allowing us to capitalise on what has been a challenging time for many of our competitors."
Barham said PCI-PAL had started the new financial year in a "strong" position.
"With our total annual contract value accumulated to £9.5m, we already have high visibility towards the market forecast revenues for the 2022 financial year of £10.4m."
At 1419 BST, shares in PCI-PAL were up 4.65% at 90p.