Pan African Resources upbeat on year-end production numbers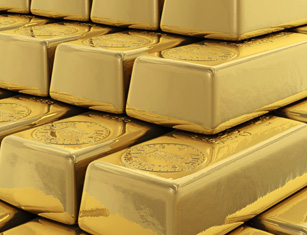 Pan African Resources updated the market on its operations on Friday, reporting gold production from its continuing mining operations rose by 54.1% to 172,442 ounces in the year ended 30 June.
The AIM-traded firm said gold production from its continuing and discontinued operations increased by 7.5% to 172,442 ounces.
Production from the Barberton complex increased by 9.6% to 99,363 ounces, with underground and surface mining rising by 3.1% to 75,356 ounces, and Barberton tailings retreatment plant production improving 37.2% to 24,007 ounces.
The board put that down to improved tonnage throughput and recoveries, following the successful commissioning of the Barberton tailings retreatment plant regrind mill in May last year.
At the Elikhulu tailings retreatment plant, the company said it processed 10.85 million tonnes from September 2018 to June 2019, and achieved a recovered grade of 0.133 grams per tonne.
Gold produced totalled 46,201 ounces at Elikhulu, which excluded pre-production gold of 736 ounces, capitalised as pre-production income and gold inventory locked-up in the Elikhulu circuit.
The production figures included the 200,000 tonnes per month throughput from the Evander tailings retreatment plant, which was incorporated into Elikhulu from January, and increased Elikhulu's processing capacity to 1.2 million tonnes per month.
At Evander Mines, Pan African said remnant mining and surface sources contributed a further 26,878 ounces, up from 21,250 ounces year-on-year.
"Pan African has emerged at year-end as a safe, low-cost and long-life gold producer, following the successful execution of our strategy. We exceeded the full year production guidance of 170,000 ounces, resulting in the group's gold production increasing by 7.5% to 172,442 ounces - or 54.1% on continuing operations relative to the corresponding reporting period," said Pan African Resources chief executive officer Cobus Loots.
"This has been delivered through the cessation of the high cost underground mining at Evander Mines, the successful commissioning of the Elikhulu tailings retreatment plant, and Barberton Mines achieving a significant increase in production.
"Critically, Barberton Mines achieved a historical milestone of two million fatality free shifts during June 2019 and we commend the team for this safety achievement."
Loots said the company was continuing to assess the optionality of its portfolio, and was looking to build upon this year's momentum to drive further growth.
"Evander's 8 Shaft Pillar mining is expected to contribute an additional 20,000 ounces to 30,000 ounces per annum for the next three years.
"The group is currently reviewing the merits of expediting the Egoli project and is assessing funding options.
"Progress is also being made with the underground mining project feasibility study at Royal Sheba and we look forward to communicating the results to shareholders in the near future."
The firm was also "very mindful" of the positive socio-economic impact that the mining industry had on communities, Loots said, adding it was "proud" of the way it managed its stakeholder relations.
"That said, we continue to experience certain challenges amongst specific stakeholder groups, which have impacted Barberton Mines, and are working in conjunction with law enforcement and other stakeholders to remedy the situation.
"As previously announced, the 2020 financial year production guidance will be approximately 185,000 ounces, representing an important increase in our year-on-year gold production profile."