OnTheMarket ups full-year forecasts, shares rally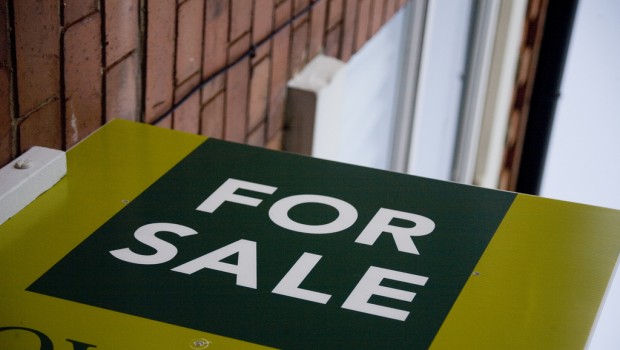 Shares in OnTheMarket jumped in early trading on Monday after the property portal revealed full-year profits were on course to beat market expectations.
The AIM-listed firm said current trading was ahead of expectations, and as result, revenues for the year to 31 January were now forecast to be no less than £22.5m. Adjusted operating profits are expected to come in at no less than £1.5m.
OnTheMarket said: "These expected results reflect the measures taken during the year to support agents through customer discounts, while reducing costs and conserving cash, particularly through a reduction in marketing expenditure."
As at 0815 GMT, shares in the agent-backed portal were trading 14% higher at 140.0p.
However, the firm did sound a note of caution looking forward. "The company continues to monitor the impact of Covid-19. At this stage, in the light of the ongoing uncertainty and as a prudent measure until greater clarity exists, the company is not providing financial guidance beyond the current financial year," it said.
Chief financial officer Clive Beattie said: "Our revenue growth and financial discipline form the strong platform from which we will continue to provide increasing value to our customers, while our agent ownership and support, and our commitment to fair pricing, will continue to differentiate OnTheMarket."
OnTheMarket also announced that incoming chief executive Jason Tebb had joined the board, with Beattie resuming his role as chief financial officer after a period as acting chief executive. Tebb was previously chief operating officer of Ultimate Holdings, a property investment and management business.
Roddy Davidson, analyst at Shore Capital, said: "We have raised our full-year 2021 revenue, adjusted pre-tax profits and adjusted EPS to £22.7m, £3.5m and 4.3p (from £22.1m, £2.1m and 2.6p), and believe OnTheMarket's increasingly compelling and comprehensive offering, potential in the new homes market, commitment to fair pricing, ability to offer equity and the presence of experience and entrepreneurial management all bode well for the future."
Shore Capital is joint broker to OnTheMarket,along with Zeus Capital.