Norman Broadbent breaks even despite fall in fee income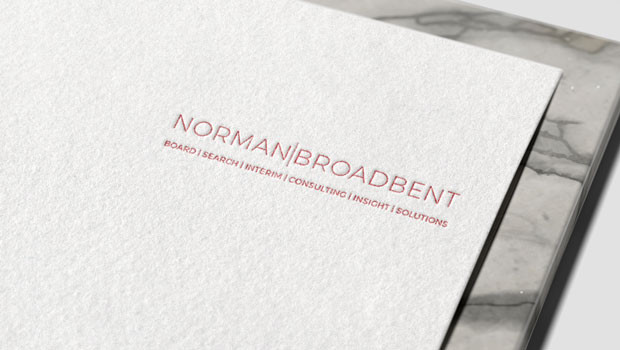 Executive search and interim management company Norman Broadbent said in a trading update on Wednesday that group net fee income had decreased "slightly" year-on-year, by 5% to £5.9m.
The AIM-traded firm did say, however, that following a challenging third quarter, the fourth showed a "very positive recovery" as leadership changes and a renewed focus across the group began to yield results.
Net fee income in the fourth quarter totalled £1.8m which was a 20% improvement year-on-year and a 38% increase on the first to third quarter average of £1.3m.
Its gross margin percentage increased to 89% for the year ended 31 December, from 79% in 2020, with the company indicating that it had reached an EBITDA break even for the year, before exceptional restructuring costs.
The company said its "selective overhead reductions", combined with restructuring of its senior leadership and leadership consulting team, had reduced the cash break-even point further before the recruitment of additional "high-quality and profit-generating" fee-earning talent.
A share issue took place in the fourth quarter by way of a subscription from major shareholders and the senior leadership team, which raised £0.37m at a premium, to support Norman Broadbent's strategic restructuring.
Looking at its current trading, the firm said that in 2022 to date, five 5 new fee-earners had been secured, with "considerable" further opportunities identified.
"Having joined Norman Broadbent in September, I have been incredibly impressed with the quality of the team and the shared commitment to our refreshed culture and exciting vision for the group," said chief executive officer Kevin Davidson.
"This is demonstrated by a significant bounce back from a challenging third to a very impressive and profitable fourth quarter performance.
"The momentum has continued into 2022 and, as our recruitment activities begin to yield results, we look forward to considerably strengthening and building the team in 2022 whilst also delivering positive EBITDA."
Davidson said his "optimism" for the group was continuing to grow.
"The quality of the established team, the work we have done over the past few months in refocusing the business, the standard and volume of new hires coming on board, the positive conditions prevailing across our diverse market sectors and the enduring strength of the Norman Broadbent brand all coalesce to create a very positive outlook.
"I am very enthusiastic about the future and would like to thank the team for their commitment to shaping and delivering positive change and delivering exceptional client outcomes."
Norman Broadbent said its 2021 audit work had started, and that it expected to release the full results for the year in April.
At 1323 GMT, shares in Norman Broadbent were up 2.58% at 7.95p.