Next part of tumour trial begins for 4D Pharma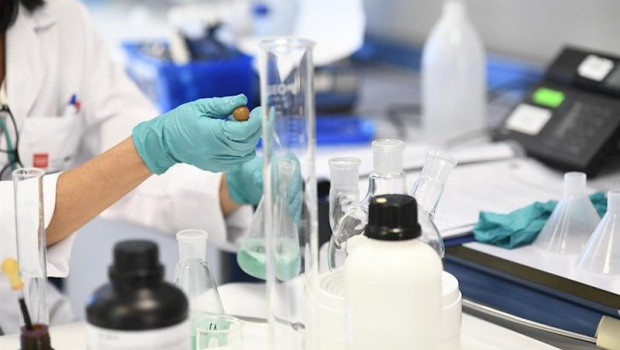 Biotherapeutics developer 4D Pharma has begin the treatment of the first patients in part B of its phase 1 and 2 clinical trial of 'MRx0518' in combination with immune checkpoint inhibitor 'Keytruda', or pembrolizumab, it announced on Monday, in patients with acquired resistance to prior immune checkpoint therapy.
The AIM-traded firm said the part would evaluate the clinical benefit of MRx0518 and Keytruda, defined as a complete response or partial response or stable disease for six months or longer.
Safety and tolerability would also be evaluated.
It explained that part B would assess up to an additional 30 patients per tumour type cohort.
To rapidly build on the proof of concept data previously reported from part A of the study, 4D said it was opening four additional trial sites in the United States in July and August, to support accelerated patient recruitment for part B.
The study was open-label, with an interim update is expected later in the year.
4D Pharma said the part A safety phase of the study had successfully completed, adding there were no treatment-related serious adverse events, no treatment-related drug discontinuations and no increase of immune-related adverse events as seen with immune checkpoint inhibitors.
Of the 12 patients enrolled in part A, five remained on-study, including two patients with best response of partial response, one patient with ongoing stable disease for over six months, and two patients with ongoing stable disease currently for less than six months.
That, the board said, represented "first-in-class proof of concept" clinical data for a live biotherapeutic in cancer.
"Immune checkpoint inhibitor therapies have provided a significant step forward in the toolbox in the fight against cancer," said chief executive officer Duncan Peyton.
"Unfortunately however, they do not work in all patients, and in those patients that do benefit that response can be lost over time.
"This results in a substantial group of patients who are extremely ill and, due to the stage of their disease and failure of previous lines of therapy, have no approved treatment options."
Peyton said part A of the trial demonstrated that MRx0518 could provide benefit to the group of patients.
"Commencing part B of the study, and opening new sites in the US to accelerate recruitment, will allow us to build quickly on the positive results of Part A.
"Continued positive results will support MRx0518 as a much needed novel therapeutic for patients who currently have no alternative treatment options.
"This is another important step towards our aim to have the first approved live biotherapeutic in an oncology setting."
At 1234 BST, shares in 4D Pharma were down 0.48% at 40.26p.