Mothercare swings to loss, still beats expectations on earnings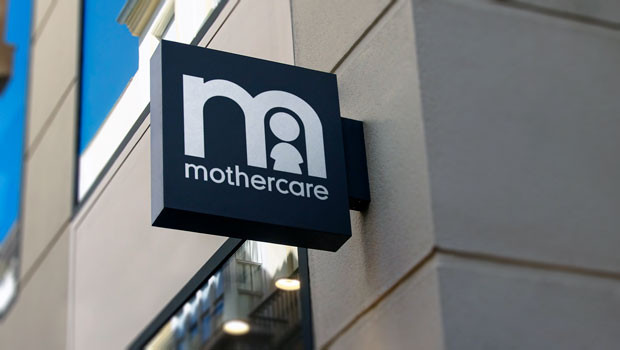 Infant and young children's retailer Mothercare reported a loss of £0.1m in its full-year results on Friday, swinging from a profit of £12.1m in 2022.
The AIM-traded firm said its net debt widened slightly to £12.9m at year-end on 25 March, from £11m in the prior year.
It said it saw a 9% rise in worldwide retail sales, amounting to £322.7m, via franchise partners in ongoing markets.
In 2022, excluding Russia, sales were at £297.1m, and £385.3m when including Russia.
The adjusted EBITDA stood at £6.7m, surpassing analysts' forecasts, though it was lower than 2022's £12m.
Net borrowings at the year's close totalled £12.4m, a rise from £9.9m in 2022.
The pension scheme deficit saw a significant reduction, standing at £35m - a remarkable decrease from March 2020's £124.6m.
Moreover, pension contributions dwindled by £38.8m, totalling £34.9m.
Looking at current trading, Mothercare said retail sales in the first half of 2024 so far, marked by its franchise partners, amounted to £132.5m.
That was a reduction from 2023's £156.8m due to ongoing challenges in the Middle Eastern markets.
The company said it was on the brink of finalising its refinancing process and was also in active talks with key stakeholders and financing affiliates to guarantee substantial and suitable financing in the coming days.
Mothercare projected that, under more typical circumstances, the continued franchise operations could achieve an operating profit surpassing £10m.
Additionally, there was potential for expanding the brand's international presence.
The board explained that the company's current focus was on amplifying its core capacity and capitalising on the Mothercare global brand intellectual property.
"I am pleased with the progress Mothercare has made during the year as we continue our transformation towards an asset-light, global franchising business," said chairman Clive Whiley.
"Our priority over the last 12 months has been the continued execution of our transformation plan and cementing Mothercare's future as a sustainable business model for the benefit of all our stakeholders.
"We have a compelling market opportunity."
Whiley said Mothercare remained in an "unparalleled position" of being a highly-trusted British heritage brand, with a significant opportunity to leverage that brand equity and grow its global presence beyond its existing franchise network.
"There is still work to do, but we are excited about the future prospects for Mothercare as we leave behind the turmoil of recent years."
At 0806 BST, shares in Mothercare were up 2.94% at 4.27p.
Reporting by Josh White for Sharecast.com.