Morses Club profits fall following digital operations investment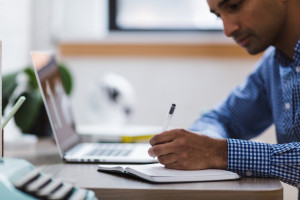 Interim profits at doorstep lender Morses Club fell by a third as increased investment in digital operations raised costs.
The company, which collects cash repayments from borrowers' homes, on Thursday booked a pre-tax profit of £6.7m for the six months to August 31, down 33% year on year as administration expenses jumped by 58% to £29.5m. Morses held the interim dividend steady at 2.6p per share.
A £200 loan repayable over 34 weeks at £10 per week would incur an interest rate of 107.1% a year with a total repayment of £340. The financial crisis of 2008 and Conservative government austerity measures have forced poorer people to borrow more from doorstep lenders as banks refuse them credit.
The company said it expected costs to fall now the digital division was moving towards targeted revenue.
Overall revenue climbed by 15% to £66.3m, driven by the acquisition of two digital businesses offering online lending and current account services. This contributed to digital lending revenue rising from £0.3m to £6.9m.
The company's doorstep cash collection business posted a 20% increase in adjusted pre-tax profits to £13.1m after it introduced an online customer portal for its more than 30,000 registered customers.
Chief executive Paul Smith said the company remained confident for the full year.
Analysts from Shore Capital said the current share price was more than justified by the home credit business alone, meaning that the digital lending operations were essentially included for free.
"We currently see fair value at 145p (26% upside) and are therefore warming to the stock from a valuation perspective such that we would be minded to upgrade our recommendation (currently 'hold') if the shares continue to trade at a depressed level," they said.
Morses Club shares were down 12.31% at 100.84p at 0958 BST.
(Writing by Frank Prenesti; Editing by Michele Maatouk)