Mission Group sees FY results in line after strong 2019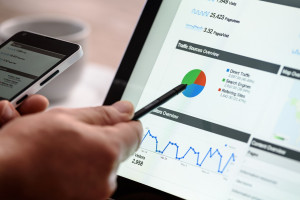 Creative agency Mission Group said on Wednesday that expected 2019 results to be in line with market expectations and report its ninth consecutive year of growth in headline profits.
The AIM-listed group said the structural, organisational, positioning and brand changes implemented during the year helped offset an "undoubtedly" challenging period.
Mission did note that the "very back-ended nature" of its trading resulted in more working capital requirements at the end of the year than usual but, nevertheless, the firm again expects to report a net bank debt to EBITDA ratio of below x0.5.
If the trading profile across the year returns to more normal patterns, Mission said it also expects the group as a whole to be debt-free/cash positive at the end of 2020.
Chairman David Morgan said: "2019 was a year of unprecedented uncertainty and I am incredibly proud that the group has yet again achieved a year of revenue and profit growth.
"More than ever, I am convinced that our positioning as a nimble and entrepreneurial group is right for our times and I remain very positive about Mission's prospects for the future."
As of 1000 GMT, Mission shares were up 2.35% 83.92p.