Marie-Louise Fjallskog tapped as Faron's new chief medical officer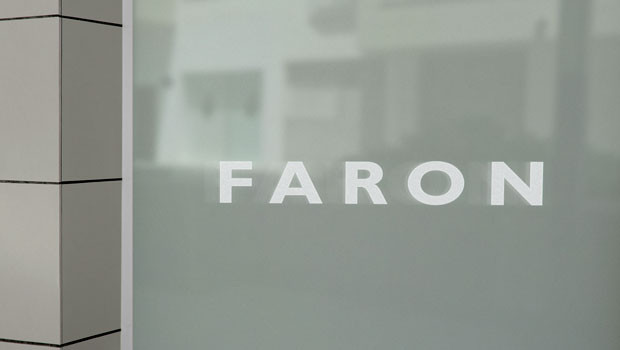 Clinical-stage biopharmaceutical company Faron Pharmaceuticals announced the appointment of Marie-Louise Fjällskog as its chief medical officer on Tuesday, to be based in Boston, Massachusetts and effective immediately.
The AIM-traded firm said Dr Fjällskog had more than 30 years of experience in clinical oncology, translational research, and drug development.
She was joining Faron from Sensei Biotherapeutics, a Nasdaq-listed immuno-oncology-focussed biopharmaceutical company.
As chief medical officer at Sensei, she was responsible for leading clinical and development strategy and operations.
She also played a "key role" in Sensei's successful $152m initial public offering, which closed in February 2021.
Faron said Dr Fjällskog holds both a Ph.D and an M.D. from Uppsala University, Sweden where she currently serves as an associate professor of oncology.
In her new role, Dr Fjällskog would join Faron's management team and provide leadership and direction in accelerating its clinical development programs.
The board said her primary focus would be 'bexmarilimab' - Faron's wholly-owned novel precision cancer immunotherapy candidate currently in development as a potential monotherapy in patients with solid tumours.
Faron said it was also advancing plans to study bexmarilimab in the neoadjuvant setting, in combination with checkpoint inhibitors and as a treatment for haematological malignancies.
"I am delighted to welcome Marie-Louise to Faron as our chief medical officer during what is a critical time for the company, as we accelerate the execution of our ambitious clinical development program,es, including our lead oncology asset bexmarilimab," said chief executive officer Markku Jalkanen.
"With her extensive experience in oncology clinical development she is expertly positioned to help advance our plans and progress development of what we hope will be the first macrophage-targeting immunotherapy for patients with hard-to-treat cancers."
Prior to her role at Sensei, Dr Fjällskog served as vice-president of clinical development at Merus and Infinity Pharmaceuticals, where she led the development of multiple small molecule and immunotherapy clinical programmes, and was responsible for the prioritisation of preclinical research.
She was formerly the global clinical programme leader at the Novartis Institute for Biomedical Research, where she led global development of oncology treatments targeting CDK4/6, BCL-2, PD-1, CSF-1 and CD73.
Dr Fjällskog also serves on the board of Biovica, a Swedish biotech company with a vision to improve monitoring and predicting the efficacy of cancer therapies via novel blood-based diagnostics, and Lytix Biopharma, a clinical-stage biotech developing novel cancer immunotherapies based on pioneering research in 'host defence peptides'.
"Faron's novel immunotherapy program has the potential to usher in a new era of cancer treatment by unlocking the myeloid cell produced 'hide me' signal and igniting immune response in indications that have proven to be resistant to current checkpoint inhibitor therapies," said Dr Fjällskog.
"I am thrilled to be joining the company at such an exciting time and look forward to helping accelerate the development of bexmarilimab as both a monotherapy and in combination with other checkpoint inhibitors, which is likely to further amplify the clinical benefit seen with bexmarilimab alone."
At 1427 GMT, shares in Faron Pharmaceuticals were up 8.41% at 290p.