Katoro Gold extends due date for Imweru disposal to end of October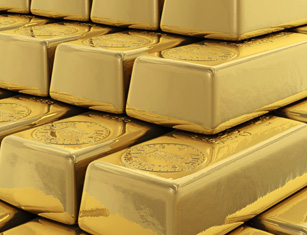 Tanzania-focussed exploration and development company Katoro Gold updated the market on the proposed disposal of its Imweru gold project to Lake Victoria Gold for a total staged cash consideration of up to $1m and a 1.5% net smelter royalty on Monday, which it initially announced on 22 August.
The AIM-traded firm said the proposed disposal was reflective of its "evolved strategy" to develop a portfolio of assets focused on the battery metals sector.
Its board said it believed that the disposal would enable it to build on its acquisition of the Haneti Nickel Project, which it said had attracted "significant interest" from investors, and had resulted in AIM-traded Power Metal Resources investing in the project to become the company's joint venture partner in Haneti.
The company said it was also continuing to evaluate further opportunities in the sector as it looked to capitalise on the battery metal demand fundamentals, and deliver value for its shareholders.
As Katoro Gold had detailed in the company's interim results for the six months ended 30 June, announced on 13 September, the company and Lake Victoria Gold had agreed an extension to the payment of the first tranche of monies due to Katoro under the term sheet of $50,000, to 27 September.
Katoro said on Monday that it had agreed to a further extension of the first payment to 31 October, adding that it understood from Lake Victoria Gold that they had completed their due diligence investigations, with the parties subsequently agreeing to the extension to allow the sale and purchase agreement for Imweru to be completed and entered into by no later than 31 October.
As it had set out previously, the proposed disposal was conditional, among other things, on the approval of Katoro's shareholders and on entering into the sale and purchase agreement, the firm said it would issue a circular to shareholders convening a general meeting to approve the proposed disposal.
The company's majority shareholder, Kibo Energy, which is currently interested in around 54.6% of its issued share capital, had indicated in writing to the Katoro board that it would vote in favour of the proposed disposal.
As a result, it was expected that the proposed disposal, should it be proposed at a general meeting, would be approved and thus would proceed.
In recognition of Katoro granting the extension, it was intended that Lake Victoria Gold would issue Katoro with shares in it with a value of up to $50,000.
As a result of the extension to the receipt of the first payment, Katoro Gold said that, having identified further cost savings, its current cash resources were sufficient into November.
In the event that the first payment was not received as was currently expected, the firm said it would then need to secure funding without delay, adding there was no guarantee that such funding would be available or, if funding was available, the terms of such funding.
"We continue to believe that the proposed disposal provides the company with significant upside and brings accelerated development potential to our Imweru gold project in Tanzania," said executive chairman Louis Coetzee.
"The proposed disposal is structured to provide a number of benefits to Katoro in the form of initial cash payments to support our working capital position, deferred cash payments, which we may exchange some or all for shares in Lake Victoria Gold, thus buying back into the equity ownership in the Imweru gold project, and a 1.5% net smelter royalty to provide ongoing exposure to Imweru."
Coetzee said the company could, in addition, vend its Lubando gold project and other gold interests to Lake Victoria Gold, subject to additional terms and that remains under discussion.
"To be able to reinvigorate and monetise our gold portfolio is a positive step, allowing us to benefit from our gold interests whilst building our activities in the battery metal sector, including the accelerated development of our highly strategic Haneti nickel-PGM project, held in joint venture with POW.
"I look forward to keeping shareholders update on our progress going forward, as we look to create significant shareholder value from our projects."