Inland Homes rises after court quashes Hillingdon review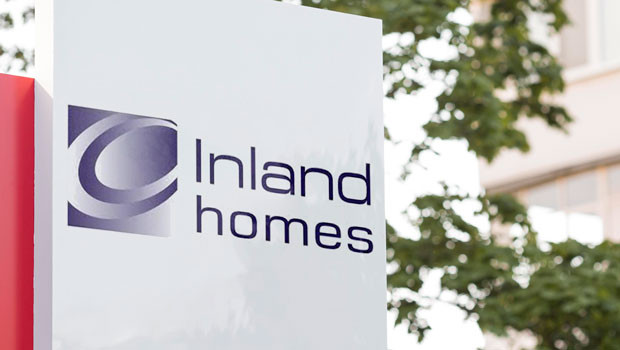 Housebuilder and brownfield developer Inland Homes announced on Monday that the application by the London Borough of Hillingdon to seek a judicial review of the Mayor of London's decision to approve plans for 514 homes at Hillingdon Gardens had been quashed by the High Court.
The AIM-traded firm said the scheme was originally refused by the borough as the local planning authority, then approved by the Greater London Authority (GLA) in September 2020.
It said the Secretary of State then placed a 'holding order' on the project, while a review was undertaken about whether it should be called in for determination.
The holding order was released after six months, and planning consent granted by the GLA in March last year.
Inland Homes said the dismissal of the judicial review challenge exhausted all options open to the borough to prevent the development of the "important" brownfield site.
The company said the plans for Hillingdon Gardens would "transform" a derelict former commercial site, creating a residential-led mixed-use neighbourhood with a network of pedestrianised areas, landscaped public squares and extensive green spaces.
It said the project would deliver 182 new "affordable" homes, being 35% of the development's residential capacity, along with "significant" contributions towards local infrastructure improvements and biodiversity.
The firm explained that the Hillingdon Gardens scheme is part of its asset management division, which secures sites on behalf of investors and uses its land and planning expertise to secure planning approval on their behalf.
As 'capital light' activities, the schemes could generate attractive returns, Inland Homes said, adding that it was currently managing six asset management projects on behalf of investors, which combined, had the potential for almost 3,300 homes.
"The former Master Brewer site is a brownfield site that has been vacant for 11 years and is exactly the type of scheme where we can make a meaningful contribution to housing delivery in a sustainable way," said chief executive officer Stephen Wicks.
"We are very pleased that this scheme has cleared the final obstacle to its development.
"This consent has taken over three years to be validated and has been extremely difficult to achieve."
Wicks said it was "very disappointing" that it was a "long and torturous" process to develop on an allocated brownfield site in a "highly sustainable" location.
"It is a great testament to our legal and planning team that we have been able to overcome the many obstacles that were put in our way and we can now finally get on with the job of delivering much needed homes for London.
"The Hillingdon Gardens site is part of our asset management division, where we are seeing increasing demand for our experience and skill in navigating the planning system.
"This will be an area of primary focus in the coming year and we are excited about the opportunities in this growing area of the business."
The company also confirmed that it has secured a resolution to grant consent for 50 homes at Glynswood in High Wycombe, with the units being predominantly houses.
Its board said that project was part of its strategic land portfolio, where land was held via discount to market value options.
The group said it was expecting to secure consent on a further four strategic sites in the course of the 2022 calendar year.
At 1203 GMT, shares in Inland Homes were up 2.66% at 57.49p.